Sufism ,Sufi Poets and the Punjab
• Antithesis of Sufism -Amar Jaleel

• A word about letters-Kazy Javed

• Where have all the Allah walay gone? Dr. Manzur Ejaz

• Saint revered by people of all religions - Masood Lohar

• In the shadow of the black mango tree - Zalan Khan

• Rebels – Nanak, Shah Husain and Bhagat Singh –Shafqat Tanvir Mirza

• The allure of Sufism  Asghar Ali Engineer

• Passion of Sufis infuriates Taliban

• Sufism and the terrorist scourge S Iftikhar Murshed

• Sufi and Salar  Muhammad Hassan Miraj

• In Sufism,there's a woman behind every voice
• Religious Tolerance in the Teachings of Baba Bullah Shah and Khawaja Ghulam Fareed.

• The 'Lover' Archetype in Punjabi Classical Poetry Azra Waqar

• "Kafi: A Genre of Punjabi Poetry"
• Religious Practices at Sufi Shrines in the Punjab Muhammad Azam Choudhary

• Nomos and Opacities: an Approach for Studying the Sufi-Artisan Relationship in pre-partition Punjab

• Role of Mysticism in Socio-Political change in Sub-Continent: A case study of Ali Hujwiri's Impact on History of the Punjab

 
Antithesis of Sufism
Amar Jaleel

 "Lust for power, grandeur, and glory negate the Sufi spirit" – a Sufi maxim

Change, like death, is inevitable. Gruelling experiences, events and happenings in the lives of most people do not let them remain what they had been before. Trial and tribulations leave an everlasting impact on the mind and soul of such persons. The impression of the events totally transforms themfrom within. Their entire behavioural pattern and attitude towards life undergoes a change. Devilstransform into saints. Similarly, the humble convert into hardcore criminals. Apart from events, coming into contact with dervishes, saints and Sufis entirely alters the attitude of a person in dealing with the people around him. In the same way serious study of the life and philosophy of Sufis like Bhagat Kabeer, Bulhay Shah, Sachal Sarmast, Shah Latif, Sultan Bahu, Rumi and other mystics melts the thought process of a person, and moulds him into a Sufi.

A couple of years before his unsavoury exit as president of Pakistan, Gen Pervez Musharraf, in one of his notorious merry moods, had constituted the Pakistan National Sufi Council. A bank seized the promotional opportunity, and brought out an artistic, almost life-size calendar adorned with the excellent photographs of the shrines of the Sufi saints and dervishes, and the Sufi singers of Pakistan. The retired general became the self-appointed patron in chief of the council, and he selected Chaudhry Shujaat Hussain as its chairman. It was presumed the general might have come into contact with the Sufis and saints, and that motivated him to form a Sufi Council. Maybe he had undertaken a serious study of the life and philosophy of Sufis! People with analytical minds believed it was a trick of the trade.

It is personal privilege of a person to reveal himself as anything, as he deems desirable -- a crusader for the wretched of the earth, a rescuer of the wronged, protector of the weak, upholder of justice where injustice pervades. For that matter, he is at liberty to declare himself a deity, a demigod, or an apostle. Nothing can possibly keep him from lofty proclamations. The mind is like a mirror. You put on a costume of your choice in imagination, step in front of the mirror of the mind, and behold the image of your liking in the reflection, and get carried away. The world has not been able to enact laws against tall claims. Wishful thinking is like quicksand. It sucks you. It devours you. Running after illusions leaves you disillusioned in the desert of life.



After his proclaiming himself a Sufi, and becoming the patron-in-chief of the Sufi Council, we thought Gen Pervez Musharraf had undergone a change from within. We naïvely believed he would give up his wild desire for ruthless power, properties here and abroad, wealth, and hidden fortunes. At the time of his creating the Sufi Council he was chief of the army staff, a vile dictator, and a self-imposed president of Pakistan. He was a tough autocrat. His aspirations knew no bounds. The formation of the National Sufi Council appeared a positive step in curbing the virus of Mullahism in the country. We assumed he had embraced the Sufi teachings of Sachal Sarmast, Sultan Bahu, Bulhay Shah, Latif, Fareed, Kabeer and Rumi.

We had no reason to doubt his intentions. Not all people are born either wise or dunces. Not all people are born either brave or cowards. Not all people around you happen to be either loyal or disloyal. The world consists of deities and the devils. Angels and demons have lived together for ages. We are born with both the negative and positive traits. A cultured person maintains balance between his pleasant and unpleasant qualities. He doesn't let his vices overshadow his virtues.

What transpired later on dashed the hopes of the people imbued with a strong Sufi bent of mind. The general kept swaying between arrogance and haughtiness. He never refrained from boasting and self-praise. Clinching fists, he would tell you how nonchalantly brave and death-defying combat commando he was! Fear had no meaning for him! Lofty claims continued to dominate his mannerism. He in his own estimate was an avowed champion of democracy, antiterrorist campaigner, enlightened moderate, detester of fundamentalism, torchbearer of liberalism, and finally a Sufi. He thought himself indispensable for Pakistan.

His sinister role in the Iraq and Afghanistan debacles paved the way for the super powers to meddle in the internal and external affairs of Pakistan. A person with a Sufi bent of mind won't ever bargain the honour and independence of his country. The general did. To extend his rule he provided dubious and unlawful protection to the corrupt, the criminals, and the thugs who had run away from this country with ill-gotten wealth.

They returned, and entered the corridors of power. Not the way of the Sufis! He gained nothing from the gamble. The wagging tails barked at him. Smelling trouble, the impostor Sufi general cleverly abdicated. He entered into an unholy alliance with the ruling clique, his beneficiaries, received a farewell guard of honour, and flew to his safety.

Sunk in the cosy comforts of his luxurious abodes abroad the fake Sufi general nurtures his desire of returning to Pakistan someday, and becoming the God-forsaken country's ruler for the second stint, and resuming his self-styled Sufism – Khao, Piyo, Mauj Karo (Eat, drink, and be merry).

The writer is a seasoned journalist.
Curtsey:The News, Thursday, April 08, 2010

A word about letters
By Kazy Javed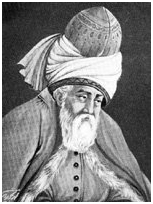 Remembering Sufi poets
It seems that sufi poets have become very popular in Lahore these days. Three events were organised in the city during the past fortnight to pay homage to Maulana Jalaludin Rumi, Baba Fariduddin Ganjshkar and Khawaja Ghulam Farid.
Punjab University's Centre for South Asian Studies, in collaboration with the Rumi Forum Pakistan, arranged a seminar to mark the 736th death anniversary of Rumi. On the very next day, the Punjab Institute of Language, Art and Culture held a seminar to pay homage to Baba Fariduddin Ganjshakar and after a gap of three days, Professor Attiya Syed organised Dr. Shahzad Qaiser's lecture on the metaphysics of Khawaja Ghulam Farid.
The university seminar was chaired by the Punjab University acting Vice-Chancellor Dr. Jamil Anwar while the speakers included noted scholars Professor Khawaja Muhammad Zikriya, Professor Akram Shah and Dr. Mazhar Salim who heads the University Oriental College. Rumi Foundation Chairman Haroon Kokem and his associate Swat Argwan, too, spoke on the occasion. They said that Rumi has become the most read Eastern poet in the Western world. Dozens of books were published on his life and message during the past three years in addition to various translations of his poetry in many languages. The learned speakers also expressed the opinion that the teachings of the 13th century Persian poet could greatly help resolve the problems being faced by the modern man.
Dr Jamil Anwar complained that the new generation was not quite aware of the great civilizing teachings of Rumi mostly because of the language barrier. He urged the students to learn Persian, Arabic and Turkish to get acquainted with our cultural and intellectual heritage.
The Punjab Institute's seminar on Baba Farid attracted a number of writers and poets. Baba Farid was a contemporary of Maulana Rumi. The poetry he composed in the form of couplets and hymns is usually rated as the earliest available work in Punjabi literature. It has reached us through the sacred book of the Sikhs, Guru Granth, which was compiled in its present form by the 5th guru of the Sikhs, Arjan Dev, in 1604. It is said that Baba Farid also wrote verses in Persian and Arabic but none of it has reached posterity. The message his poetry conveys is that of love, tolerance and respect for other faiths.
Sharif Sabar, a known scholar of Punjabi language and literature, presided over the seminar at the Punjab Institute where former university teacher Dr Zahoor Ahmad Azhar, Dr Abbas Najmi and Dr Tahir Raza Bokhari were the main speakers.
Sharif Sabar was not happy with the Urdu and English translations of Baba Farid's kalam. He pointed out some mistakes in some of the recent translations and stressed for in-depth research on the Punjabi Sufi poetry which "has vast meanings and aspects."
During his lecture on the metaphysics of Khawaja Ghulam Farid, Dr Shahzad Qaiser who has written two books on the life and thought of the saint, expressed the opinion that Khawaja Farid grew up in the traditional environment of Saraiki language and culture which "provided him a strong foothold to experience issues and realities which formed part and parcel of a traditional society." Ghulam Farid's knowledge of different traditional languages helped him in understanding different disciplines including metaphysics, tradition, symbolism and cosmology. He was a Sufi who accomplished his spiritual realisation at the hands of his spiritual master, Fakhr Jahan Uhdiwho happened to be his elder brother.
Khawaja Ghulam Farid was a great proponent of the doctrine of Wahdat-ul-Wajood which says the reality is essentially one but manifests
in multiple forms. Hence it is based on the principle of unity in diversity
.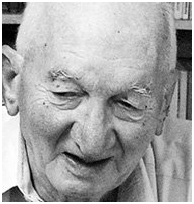 Diminishing the significance of differences, the philosophy of Wahdat-ul-Wahjood provides strong foundations for developing liberal humanism and secularism. This is why all the Sufi intellectuals who supported the philosophy of Wahdat-ul-Wajood are now acknowledged as humanists.
Story from the past
Professor Samiullah Qureshi is a known writer and educationist. He is a former principal of the Post-Graduate College of Jhang, director education of D.G. Khan and principal Islamia College, Lahore. Years ago, I first met him at a meeting of the Punjabi Adabi Board of which we both are members. Four of his collections of poetry have been published. But he has also published books on the life of the Holy Prophet, Muhammad Ali Jinnah and Allama Iqbal. Ghalib ki Nafasiat-e-Ghum is the title of his book that won him respect and fame.
The Book Home of Lahore has now published Samiullah's 490-page autobiography under the title Beetay Lumhoon Ki Chap. It gives a detailed account of the ups and downs that the author had to go through during his days and also throws light on the life in small towns of Punjab of the early 1940s.
Obituaries 2009
The year 2009 deprived us of a number of poets, writers and other literary figures. The list of the literary personalities who passed away during the year is quite long. It includes, among others, Professor K K.Aziz, Shabnum Roomani, Professor Khayal Imrohi, Khalid Hasan, Dr. Suhail Ahmad Khan, Dr. Waheed Qureshi, Dr. Ahmad Hasan Dani, Khalid Latif, Birjees Nagi and Athar Nadeem.
Ashfaq Naqvi was the last to leave us in 2009. He died in Lahore on December 28, at the age of 85.
He first appeared on the literary scene as a translator. More than a hundred Urdu short stories rendered into English by him were published in the Sunday magazines of The Pakistan Times during the 1970s. Later, he started contributing a weekly column under the caption "Lahore Literary Notes" to the daily Dawn when the newspaper began publishing its Lahore edition in the 1990s.
Ashfaq Naqvi will be remembered for his autobiography he brought out five years ago under the title Pap-Beeti, who some literary critics believe to be the most authentic autobiography in Urdu. The 400-page volume gives the impression that the author relished giving the details of the wrongs he did in his life. It was first published in the literary journal Al-Hamra in instalments and attracted many readers.
Ashfaq Naqvi also wrote a book on the former Indian state of Junagadh where he spent some years as a young man before the partition of India.
Curtsey:The News, http://jang.com.pk/thenews/jan2010-weekly/nos-10-01-2010/lit.htm

Where have all the Allah walay gone?
Dr. Manzur Ejaz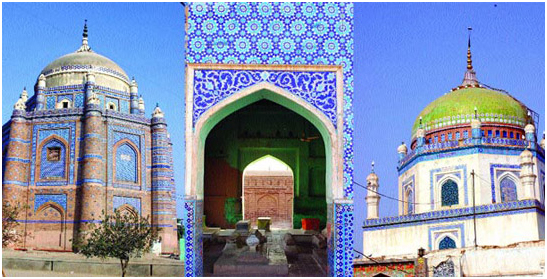 By the time the British left the sub-continent most of the proponents of Sufism had become Sajjada Nasheen feudal. – Dawn File Photo
Sufism in the Indian subcontinent that started from 12th century and diminished by the early twentieth century cannot be resurrected in its previous form as a dimension of religious paradigm.
Without getting into a fastidious debate, one can summarise that Sufism was born and evolved while the feudal state and organised religion were taking root. It was a counter-ideology to dictates and formalism of the organised religion and a response against repression by the feudal state based on the sweat of the masses. As a matter of fact, as S. Sharma, a renowned historian, elaborated, the feudal state originated with land grants to religious institutions and to people of high priest cast, Brahmans or Pundits, in the subcontinent. It was not different from Europe where the clergy was feudal and part of the state's ruling institutions. Therefore, the organised religion and repressive feudalism were always hand in gloves.
However, we should not confuse Sufism with classical Punjabi poets, because neither all Sufis were poets nor all poets were Sufis. Therefore, the current reverence for Punjabi poets, some of whom were Sufi, is an appreciation of literature, whereas, Sufism itself is an ideology or philosophy with diverse and sometimes conflicting offshoots.
With Muslim invasions, as explained by famous historian Al Beruni in Al-Hind, Pundits were pushed out of Punjab during Mahmud Ghaznvi's conquest. A similar pattern was probably repeated (i.e. pushing Pundits southward) for the most part of Northern India. The potential feudal class of Pundits was cleansed and, hence, one does not see any prominent role played by Pundits in Punjab after 12th century like they did in the south.
Feudalism evolved a bit differently during Muslim period, however, the religious land grants to monasteries continued and expanded throughout the Muslim era. The British changed the laws of land-owning, resulting in consolidation of the heirs of monasteries taking feudal roles. That is why we see so many Syed feudals in Punjab and Sindh.
Sufism, idealised as a liberal, progressive, and all-inclusive humanist ideology, was limited to a few orders, while the others were closer to organised religion and allied with the Delhi court. In the earliest Muslim period, the Chishtia order was an anti-establishment (anti-organised religion and feudal state) followed by Qadarias in the later periods. The Suharwardia order, led by Baha-Ud-Din Zikria Multani, was closer to a formalistic religion and for about 800 years, the sect's leaders have allied with the rulers whether they were Muslim monarchs or British Viceroys. Therefore, when we talk of a progressive Sufi ideology, we should know that it is a discussion of Chishtias, Qadrias and a few others.
The progressive Sufis adhered to some religious practices of Islam like prayer and fasting (most of them never preformed Hajj) but mostly tried to synthesise all religions in the subcontinent for the down-trodden people of lower casts who have been oppressed for thousands of years. They were also addressing millions who were pushed into slavery by Muslim invaders: Lahore and Ghazni had become thriving slave markets where the supply was so abundant that the price of slave and a goat were the same.
Humanist Sufis pushed the following points that one calls them their agenda for the convenience:
1. They attacked the Mullah-monarch and Pundit-Raja alliance in asserting that organised religion is nothing more but a collection of rituals to serve the clergy and control the masses for the protection of feudal state. They preached that God or Bhagwan loves his creatures and no one needs intermediaries (Mullahs or Pundits) to please them. No one should fear the Creator: the Mullah/Pundit scare believers of dreadful hell or nark (hell) or temptations of heaven. And, since no one needs intermediaries for the Creator, the Shaaria or Munno's rules (for Hindus) of organised religion are irrelevant. Furthermore, if religion is a private affair between humans and the Creator, worldly matters should be left to human-made rules. This is how they, indirectly, preached secularism.
2. Since the Sufis' interest was to promote people's cause and unite them in a humanistic ideology, they adopted, rather pioneered the people's languages. Therefore, it is no wonder that pioneers of Punjabi, Hindi and other North India languages were all Sufi poets from the progressive sects that we have mentioned above. They also synthesised the art (music, painting etc) with the indigenous traditions. Consequently, great singers and artists were produced under their patronage and influence.
However, with the passage of time the progressive thrust of enlightened Sufi orders started waning. When the Chishtia order's fifth Khalifa, Mahmud Charagh Dehlvi, refused to nominate anyone as his heir, it meant the spirit of this order was coming to a close. However, the same spirit continued in various forms producing greatest poets of Punjabi language like Bulleh Shah, Waris Shah and Khawaja Fareed. However, during the Mughal era and even in Ranjaeet Singh's empire, Sufi monasteries continued getting land grants.
By the time the British left the sub-continent most of the proponents of Sufism had become Sajjada Nasheen feudal. Just count the number of legislators in the National assembly, Senate and provincial assemblies and you may be surprised that the Syeds may outnumber all other casts or will be among the top. These Syeds are all descendents of Sufis but presently take their due share in the corruptions and other crimes. Overall, the so-called traditional Sufi sects are ritualistic just like Mullahs. They are all incorporated in Sunni Tahreek and their actions are hardly different from Salafis.
Sufism being a product of a multi-religious society cannot be resurrected in Pakistan where Islam is a monolith, casting shadows over the small patches of minority religions. During the middle and early modern era religion was the only ideology: Even an ideological opposition was possible through a counter-religious ideology such as Sufism. This was the limit of human thought process at a certain point in time. However, now the goals of progressive Sufis, equity, art, culture or promotion of people's languages can be achieved through other ideologies. Let me give you a hint with this episode.
Pathany Khan, not popular yet, used to visit a progressive group in the Punjab University, Lahore, who promoted him and helped him to get on TV and other platforms. Someone asked him, being a strong devotee singer of Sufis, why does he stay with these non-religious people and he replied "Sain eeh bare Allah wale lok hun!" (Sir, these are really men of God!).
Dr. Manzur Ejaz is a poet, author, a political commentator and a cultural activist. He is a Doctor of Economics and currently lives in Washington DC.
Curtsey:DAWN.COM,— PUBLISHED AUG 19, 2011

Saint revered by people of all religions
By Masood Lohar

Over half a million pilgrims from all over the world flock to Sehwan every year to celebrate the annual urs of Hazrat Lal Shahbaz Qalandar, which began on Monday. The saint is equally revered by all communities.
Mohammad Usman was born in 1143AD in Marand, a small town on the outskirts of Tabraiz in Iran, his father was Syed Ibrahim Kabeeruddin, a dervish. He was 13th in the lineage of Hazrat Imam Jaffar Sadique.
Lal Shahbaz had memorized the Holy Quran at the age of seven and after completion of his education he left home for Baghdad where he met Baba Ibrahim Karbalai and became his Mureed. Baba Ibrahim was the spiritual follower of Hazrat Jamal Mujjarad.
Lal Shahbaz attained Khilafat and received sacred gifts, including a stone, which was attributed to Hazrat Imam Zainul Abedin, from his Shaikh Baba Ibrahim. It is said to be the same stone that hangs on his tomb.
Following instructions from his shaikh, Lal Shahbaz left Baghdad for Sindh. Sindh's capital was Multan at that time and Prince Khan Shaheed was the governor. Like his father Ghayasuddin Bulban, Prince Khan Shaheed was a patron of dervishs and saints.
Khan Shaheed was so impressed by the saint that he begged him to stay in Multan. He even wished to construct a khanqah for him but Lal Shahbaz did not agree as he had decided to finally settle in Sehwan.
While travelling from Baghdad to Sindh, Lal Shahbaz graced various places for his 'chillakushi'. Among them the Panjgor valley of Makran where a place called Dasht-i-Shahbaz is famous. It said that many Baloch tribes became his followers there. Even Babar mentions Dasht-i-Shahbaz in his chronicles Babarnama.
In Multan, Lal Shahbaz met Hazrat Ghous Bahauddin Zakaria Multani of the Suhrwardia order, Baba Fareed Ganjshakar of Chishtia order, and Makhdoom Jahanian Surkh Bukhari.
The attachment was so cordial and spiritual that their friendship became legendary and they were known as Chahar Yar. According to some historians, the four friends visited various parts of Sindh and Punjab.
In Sindh, there are numerous places which are attributed to Lal Shahbaz's 'Chillakushi.' They include Shah Sadruddin's shrine in Sukkur, Manghopir in Karachi and Shah Gurio near Badin. These places show Lal Shahbaz's extensive travels throughout Sindh.
According to the British scholar and explorer Sir Richard Francis Burton, Lal Shahbaz Qalandar was not only a sufi of high rank but a scholar, philologist and expert in grammar and syntax.
In 1852, when Burton visited Sindh, two books, Mizan-i-Sarf and Sarf-i-Sagheer, were attributed to Lal Shahbaz. These two books were on the syllabus of madressahs. His Persian poetry is full of intoxication of the love of God.
I am Usman Marani, I am the friend of Khawaja Mansoor People may condemn me but I am dancing even at the gallows. Lal Shahbaz is considered imam of the Shahbazia Qalandria order, but followers of all sufi revere him equally.
From the memoirs of Ibn-i-Batuta to the biography of Hazrat Mian Mir written by Prince Dara Shikoh, there are numerous references to Lal Shahbaz, highlighting his influence and high stature in 'tassawauf'.
Almost all saints of Sindh including Shah Abdul Latif Bhitai, Makhdoom Bilawal, Makhdoom Jaffar Boobkai, Sachal Sarmast and Qadir Bux Bedal were devout followers of Lal Shahbaz Qalandar.
The saint died in 1252 AD in Sehwan. Lal Shahbaz's first shrine was constructed by Feroz Shah Taghlaq, then Mirza Jani Beg of the Tarkhan dynasty and Ghulam Shah Kalhoro made improvements and extensions in the shrine. Now the golden tomb of the newly-built shrine shines on the horizon of Sehwan and the blessings and spiritual light is making its way all over the country.
Hydariam, Qalandaram Mastam,
Banda-e-Murtaza Ali Hastam
Peshwa-i-Tamam Rindanum
Key Sag-i-Kooe Sher-i-Yazdanam                                                                                                                 Curtsey:DAWN - Features; 05 October, 2004

In the shadow of the black mango tree
Zalan Khan


What parents sowed, the children reap/Who's the benefactor?/Who is the thief?/When the corn came in, the knives came out;

Brother fought brother for every sheaf/One sinned, another bears the grief/What parents sowed, the children reap— Bulleh Shah

While tensions have soared between Pakistan and India on the Line of Control (LoC) once again, 252 years ago on January 14, 1761 a battle unlike any other was fought in the region. It was the third and last battle of Panipat when two great subcontinental empires clashed – the Afghan Durrani alliance versus the Maratha confederacy led by the Bhao.

The battle has gone down into myth and legend, seen by some in India and Pakistan as a war between faiths and beliefs. It is seen by the former as a defeat that ended any chance of a united India under native rule and for the latter as a victory for Muslims over the growth of Hindu power. For many others, it is a little-remembered footnote to history which means little and has no significance.

The reality is something far more complicated and interesting. The final battle fought 90 kilometres north of modern-day Delhi at the site of Babar and Humayun's victory, was in fact a run-up to almost a year of skirmishes and smaller battles. The famed black mango tree that has long since disappeared was so named because the mangoes of the tree had turned black as a result of all the blood spilt in the fields of Panipat.

Popular legend has it that it was the exhortations of Shah Waliullah warning against the rise of the Marathas that played a big role in the invasion by Ahmad Shah Durrani of Afghanistan. In fact, it was the sudden Maratha sweep over northern India that ousted Ahmad Shah's son, Timur, from Lahore and his fleeing for his life to Peshawar that triggered the backlash.

Another myth is to look at the war in religious terms, when in fact the lines were not so clear. Many powerful clans of Rajputs and Jats refused to assist the Marathas who had become overconfident in their military ability. Similarly, one of the most powerful contingents in the battle was led by a man of Pakhtun descent, Ibrahim 'Gardi'. His famed contingent of French trained Muslims loyally and to the last fought side by side with the Marathas.

On the other hand, Ahmad Shah Durrani reached out to many Hindu and Sikh leaders and ensured their neutrality in the battle fought. He also had a bigger challenge when having to deal with an age-old problem of sectarian disputes within his allies. Again at several crucial moments, this almost derailed the Afghan alliance which, in the run-up to the battle, consisted of Ahmad Shah Durrani's army, the Rohillas Afghans and the army of Nawab Shuja-u-Daulah, the Nawab of the Kingdom of Oudh (modern day Lucknow).

The final battle fought saw the Afghan alliance outmanoeuvre the lumbering Marathas and finally encircle them in a two-month-long siege. Ever patient, Ahmad Shah held back his over eager fighters, much like today where we have hawks who see war as a game of sport. Finally exhausted and with no hope of reinforcements, the Marathas charged their enemy. Despite the odds, their bravery was not in doubt, as they nearly shattered the Afghan centre. The Afghan grand vizier Shah Wali climbed off his horse and pleaded to no avail to his soldiers: "Whither would you run, friends, your country is far from here."

By the afternoon, Ahmad Shah deployed his elite Qizalbash reserve to the attack and the tide finally turned. The Maratha rout turned into a massacre. Amidst the carnage there were examples of decency. Nawab Shuja-ud-Daulah would intervene repeatedly to save many a person amidst the bloodshed that followed. As would Ahmad Shah when the Bhao and his beloved nephew's bodies were found.

The Bhao, it is said, killed many of his enemies before finally being killed himself. He may have lost the battle but in Ahmad Shah's eyes the Bhao was a brave warrior so he ensured both he and his nephew were buried according to Hindu custom despite his commanders' furious objections.

Ibrahim Khan and his 'Gardis' were not to be so lucky. The Gardis were executed to the man except for Ibrahim Khan. Legend has it that the bleeding Ibrahim Khan was placed in a hole which was then filled with salt, and suffering horrific pain and in the blazing heat of the day, he slowly died.

The battle had been won but at what cost? There was no great glory in this victory. The Maratha army was to be rebuilt within a decade and again be knocking at the gates of Delhi. But in the eyes of the people their image as being undefeatable was gone forever. For the Afghans, Ahmad Shah would go down in history as the father of the nation, honoured by those far and wide as the 'King of Kings' but would earn no rest due to his increasingly brutal suppression of revolts in the Punjab.

Still importantly, for the Afghans of the time and long after, he was the man who turned his back on the throne of Delhi to be with his people once again and not a man who fought a religious war of Muslim versus Hindu.

Far further afield, the real victors of the war were then just a small trading company – the East India Company that had recently conquered the kingdom of Bengal. Perhaps that is the real lesson of Panipat today. With jingoism, sabre-rattling, bullets and animosity again raging between Pakistan and India, there is a lesson to be learnt from history. That nations and kingdoms forget that one unintended consequence to war is that sometimes the winner is neither of the sides that wage the battle on the field.

The writer is the founder of www.qissa-khwani.com and tweets @qisskhwani
The News, Monday, January 28, 2013


Rebels – Nanak, Shah Husain and Bhagat Singh
Shafqat Tanvir Mirza

Punjab has produced three great rebels. The execution anniversary of Bhagat Singh was observed in Lahore at the place where he was hanged. This anniversary falls on March 23 when the All India Muslim League passed its Lahore or Pakistan Resolution in the former Minto Park now Minar-i-Pakistan. The second rebel also belongs to Lahore of Humayun/Akbar's times. He was from inside Lahore and was buried in Babupura (now Baghbanpura) and his Urs is held at his shrine from last Saturday of March to Monday. He was Punjabi poet and Sufi Shah Hussain. He was born in the year in which Baba Nanak, the Guru of Sikhs, died on the right bank of the River Ravi. Nankana Sahib born Nanak got his early education from a Hindu pundit and a Muslim cleric. This sort of education created some novel concepts in the mind of Nanak and he after leaving the worldly affairs visited many of the sacred places of Hindus and Muslims, including Makkah and Madina with at least two of his Muslim companions Bhai Bahlla and Bhai Mrdana. After having seen and learnt the teachings of both religions and their performance as religions of the state, Nanak came to the conclusion that he should have his own religious way. That was under the influence of Bhagti Movement and after a very long time Nanak started writing his verses in Punjabi.
The first Punjabi poet was Baba Farid of Pakpattan. Thus after many centuries the local language was owned by a man with new vision. He went even to Farid's Mazar and performed Chilla there. The remaining traces include a Hujra still known Hujra Baba Nanak. He collected the poetry of Baba Farid from the successors and preserved it in his own Granth, now the religious book of Sikhs. In those days there were three recognised languages - Persian, Arabic and Sanskrit. He chose the language of the people. He abandoned the languages without which no scholarship was recognised. This was the position of the third party. Once he was arrested by the soldiers of invading Mughals and detained at Eimanabad (in Gujranwala district). When Babur came to know that, he immediately released this saintly man. On Mughals' invasion and their oppression, Nanak wrote verses which were included in his Granth and remained part of the book throughout the Mughal period.
Shah Husain was from a new Muslim family but his father wanted him to get highest knowledge, of course, in Arabic and Persian. The aim was that Hussain should get some higher job in the Mughal administration or become a scholar officially recognised. But that was not his destiny and he came under the influence of Sufi Behlol, who met Baba Nanak in Baghdad and had a dialogue with him. Behlol came to guide the young Hussain who had another teacher, well-known scholar and Sufi, Sheikh Saadullah. He was a teacher with such importance and grace that Akbar the emperor wished to meet him.
What Shah Husain did was that he got higher education in Arabic and Persian but he started writing poetry in Punjabi language. He came to be known as the "Dancing Dervish" of Lahore. This was an unconventional approach disapproved by Sheikhul Islam Maulvi Abdullah Sultanpuri, a scholar from Sindh. Shah Hussain, according to Dara Shikoh, came to know the Sheikh's intention and one day he, of course, with his followers reached the court of Abdullah and challenged him in such a forceful way that Sheikh left the court. This was the moral victory of Hussain which was celebrated in the city. Sheikh in his disappointment reported to the King about the impermissible activities of Sufi Hussain who immediately sent the city Kotwal to arrest and present him before the King. But meanwhile Kotwal Ali (buried in Miani Sahib Graveyard) committed some act which annoyed the King and he was hanged. That was because of Hussain who was also having spiritual powers. At a later stage Hussain was arrested and presented in the royal court. The King was so impressed that he honourably acquitted the "Dancing Dervish" of Lahore who had thousands of followers or admirers in the city. He was also accused of having sympathies with rebel Dullah Bhatti who was later hanged in Lahore. The city saw the hanging of another rebel of the twentieth century, Bhagat Singh, a young man from the rural area of Faisalabad district. Originally, the family was from Jalandhar district.
The British government considers him a terrorist and same was the impression given by Congress leader Mahatma Gandhi. Bhagat Singh was an associate of the revolutionary group known as Kakori Group. Bhagat Singh and his comrades had thrown a bomb in the Central Legislative Council when Jinnah and Nehru, the two leaders, were also present. That was one episode while the second was that the British police had lathi charged a demonstration led by another leader Lala Lajpat Rai who died the next day because of the police torture. In retaliation, Bhagat Singh and his comrades shot down British police official Saunders in Lahore on which Lahore Conspiracy case was fabricated in which Bhagat and the whole group was dragged in and ultimately hanged on 23rd March in the evening in violation of all jail rules. They were hanged and burnt on the bank of the River Sutlej and ashes were flown in the river. The news under the instruction of the Punjab home secretary was released on March 24.
Bhagat Singh was also a torchbearer of the rights of people's languages. Apart from his other writing he participated in an essay competition by the Punjab Hindi Sahitya Sammelan and Bhagat Singh's article was declared best and an award of Rs50 was given to him. In that essay Bhagat Singh said: "An acquaintance of the literature of a society or a country is of prime importance for the understanding of that society, because the consciousness of the soul of a society gets reflected in its literature. History is witness to the authenticity of this statement…On the basis of this logic we say that you can succeed in Punjab only in Punjabi language."
That is how the three sons of the soil stood for their mother tongue -- Punjabi.
Curtsey: DAWN.COM, — PUBLISHED MAR 27, 2011

ASGHAR ALI ENGINEER

SOME friends often ask why I so strongly support Sufi Islam when many Muslims not only disapprove of it but even call it deviation from Islam.
My simple answer is that Sufis love Allah, not fear Allah. Love is the central doctrine for them. Sufis like Muhiyeddin Ibn Arabi who espoused the school of Wahdat al-Wujud demolished all walls of separation between one faith and another and made love of all human beings the base of their religion. Ibn Arabi went to the extent of saying "hubbi deeni wa shari'ati" i.e. love is my religion and my Sharia.
It is a very meaningful statement for those who believe in humanity and want to build human civilisation on love, not hatred. Love not only leads to tolerance but also demolishes all movements based on extremism and exclusive truth. One who loves all of humanity always adopts an inclusive approach and feels the truth cannot be the monopoly of some exclusive group.
Sufis in that sense are far more democratic with their pluralist approach. They feel Allah has created diversity and we must respect diversity as Allah's creation. One who has a doctrinaire approach believes in exclusivity and disparages diversity as for him diversity negates the concept of exclusive monopoly of truth by one group. And if the truth is not an exclusive monopoly, no one community can be privileged as possessor of the truth.
Moreover, Sufism is based on a deep spiritual approach and on looking into one's inner self. Spirituality is like an ocean and narrow identities are like small rivers bounded by banks and their course predetermined. Spirituality is therefore far more inclusive. In fact it is inclusive of several rivers which all merge into oblivion. Only the ocean remains. Maulana Rumi, when asked what his identity was, replied "love" as love is inclusive of all identities.
Now the question arises, what is love? Often we think we possess the one whom we love. In fact such sense of possession is the very negation of love. We must respect the dignity and integrity of the one we love and that is possible only when we concede full freedom to that person. Where there is a sense of possession we deny freedom to that person. Thus when a man thinks he loves a woman his love cannot be genuine unless he allows her full freedom and respects her dignity and integrity.
For Sufis too, love of humanity is based on these principles and they respect the dignity and integrity of all faiths which are sincerely held by any human being or a community of human beings provided these faiths are sincerely held.
Also, love cannot be genuine unless it is pure and purged of all traces of selfishness and personal desires. All selfish desire has to be renounced to make love genuine and hence Sufis talk of tark (renunciation) and the highest degree of this is described as tark-i-tark (renunciation of renunciation).
Thus a Sufi renounces his material comforts and selfish desires for the sake of Allah whom he/she loves intensely. Sarmad Shaheed was beheaded by Mughal emperor Aurangzeb as he would not recite the Islamic kalima, La ilaha il lallah (there is no god but God) but only La ilaha (there is no god). Before his beheading he was asked why he didn't recite Il lallah (except one God). He replied "how can I say Il lallah when so many gods of desire are still in my heart?"
In so doing, Sarmad maintained that when so many idols of desire were still in his heart, how could his love of Allah be sincere and genuine? Hence a true believer or lover of one God has to purge all idols of desire installed in one's heart.
The lowest degree of love is one which is polluted by selfish desires and the highest degree is one which is purged of all desires. Thus great Sufi saints who renounced all desires (though living in this world and involved in all its affairs) managed to achieve the purest form of love.
Some people reject Sufi Islam saying they disapprove of invoking Sufi saints for achieving some personal desire and overcoming troubles. But I am not concerned with this invocation or intercession. I accept Sufi Islam for its adherence to love in its truest form and selfless love of entire humanity in all its diverse cultural manifestations.
Invocation of Sufi saints or seeking their intercession can be seen as a human weakness. In fact Sufi saints believe that total submission to Allah — the beloved — is part of their love of Allah. They also call it tawakkul i.e. total trust in Allah as He does whatever He does, for the good of His servant. A lover has to accept the will of his/her beloved having full faith in the latter.
One may say there is a contradiction here. Well, human behaviour has to bring about reconciliation in what appears to be a contradiction. Submission here does not mean submission without efforts. Amal (action, effort) is a vital part of human existence and one has to make constant efforts to overcome contradictions and conform to the fundamental values of one's faith.
One has to make constant efforts to uphold values and curb desire, anger and greed. It is an absolute requirement of love and of relating to the beloved.
The writer is an Islamic scholar who also heads the Centre for Study of Society & Secularism, Mumbai.
Curtsey:DAWN.COM, — PUBLISHED SEP 07, 2012
In Sufism,there's a woman behind every voice
Karachi
In their poetry, the Sufis of Sindh and Punjab always adopted the voice of a woman, because a woman's commitment to her beloved is unparalleled.
"That's why Bulleh Shah wrote 'main ranjha ranjha kardi hun, main ape ranjha hoyi'. His beloved was God, and he loved Him like Heer loved her Ranjha," said Sarwat Mohiuddin, a poet with expertise in Punjabi sufi poetry. She was the main speaker at a session titled "Talking about Sufism".
"Generally in Urdu poetry, the poet is usually a male who writes the ghazal for his lady love but not in Sufism, where all poetry is from a woman's perspective," she said. In her hour-long talk she drew a brief history of Sufism in the subcontinent which began with Data Ganj Baksh in the 10th century. His disciple was Hazrat Bakhtiar Kaki, who was followed by Farid Ganj Shakar, who was then followed by Amir Khusro, the father of qawwali.
"The need for qawwali was felt in the subcontinent to preach Islam, because this was a society where the Hindus used the bhajan to worship. Qawwali in those days became a powerful way to remember God. The use of music was later on encouraged by Khwaja Mohiuddin Chishti."
Mohiuddin gave a basic lesson in Sufism to the audience. "Sufism is divided in two parts: tariqat and zikr," she explained. "Zikr is physically chanting God's name and tariqat leads to the spiritual aspect. Spirituality comes with faqr – detachment from worldly affairs – and tawakul – total submission to God."
"Ishq," she said, "was something which defined Sufism. One prayer for the love of God is better than a hundred prayers which are mere rituals."
"Dressing up like a fakir, or doing the sama dance – two icons which now represent Sufism in pop culture are misleading. Sufism is more of a philosophy, something which comes from within a way of life which has nothing to do with outward appearance."
Contrary to popular belief, she said, the Sufis were well versed in the Shariah. "They had sound knowledge of Islamic law. Only if you know religion well, can you move a step forward and embrace Sufism."
As the session closes, she exclaims: "It is hard to explain Sufism. It is something which can only be experienced. That's why there is no rule book to Sufism, only poetry which flows like a river."
Curtsey:The News, Monday, February 10, 2014

Sufi and Salar
MUHAMMAD HASSAN MIRAJ
For whom the bell tolls

The 16th day of April 1853 is special in the Indian history. The day was a public holiday. At 3:30 pm, as the 21 guns roared together, the first train carrying Lady Falkland, wife of Governor of Bombay, along with 400 special invitees, steamed off from Bombay to Thane.
Ever since the engine rolled off the tracks, there have been new dimensions to the distances, relations and emotions. Abaseen Express, Khyber Mail and Calcutta Mail were not just the names of the trains but the experiences of hearts and souls. Now that we live in the days of burnt and non functional trains, I still have a few pleasant memories associated with train travels. These memoirs are the dialogues I had with myself while sitting by the windows or standing at the door as the train moved on. In the era of Cloud and Wi-fi communications, I hope you will like them.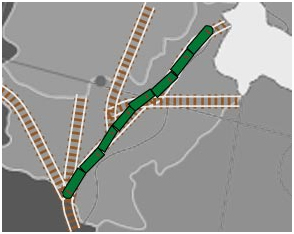 .

-Illustration by Mahjabeen Mankani/Dawn.com

Behloolpur lies north of the line. Leaving Sangla Hill, the interplay of defeat and victory in Alexander's epic battles have tired the train. Prior to satiating its spiritual quest at Salarwala, the exhausted train reminds of Ashok after Kalinga. Salarwala was founded by one Salar Singh during the Sikh Period. Many transcripts associate him with Ranjit Singh and others have recorded him as a brave tribal chief. How he was lost in anonymity remains unexplained. The new identity of the place, however, is a Sufi not Salar.
Twentieth century had yet to bleed in wars and fewer Sikh courtiers were still alive, when, in Brahmi, a village of Ludhiana, a son was born to Nigahi Bakhsh. A ranker of the British Army, Nigahi Bux chose the same profession for his son. Baba Pakhar Singh, a determined neighbor, went with him to file the application and Dr Khanna declared him medically fit to undergo military training at Dehra Dun. This was 1930. Little can be said, with accuracy, about his stay in the army. On a side note, it can be identified with all those who are free spirited and are marking their time. An organisation that pursues and sustains the politics of power has little or no room for free spirits and unformatted souls.

Pressed by the shylocks, at their villages, the desperate Indians had no other option but to abandon their cattle and fields and join the military. But this life of Fall-ins, white washes, company lines and Quarter guards did not suit them well. They marveled when it came to fierce fighting but withered away when unconditional obedience was demanded. The snowflakes of Ardennes and dust storms of Africa did not hook them for long and ultimately these fine young men, now remembered as "cannon fodder for the British Imperialism", chose the graveyards back home. Nigahi Bux's son was commissioned in the corps of Engineers at Roorkee Garrison.
It was here that he started visiting the shrine of Sabri Kalyar, five miles away from the cantonment, and started his sojourn with mysticism. The to and fro went on for a while but eventually he stood at a cross road, caught between this world and the other. It did not take long to call it a day in the service of the Raj and enter into the service of someone more rewarding. World War II had started wearing out the Allies, and the British Army was haggling over every single soldier. The resignation of an officer was definite to cause uproar in the Garrison but his determination withstood all resistance. Trading his uniform with a coarse apron, the Sufi was Barkat Ali from Dar-ul-Ihsan.

After the partition, he moved to Salarwala and was allotted a piece of land in lieu of his ancestral land in Ludhiana. He built a thatch hut mosque and started serving humanity. The next 37 years saw Salarwala growing into Dar-ul-Ihsan, the place of compassion, which housed a medical facility and the Quran Mehal, a place where damaged manuscripts of the Quran are brought, rewritten and preserved. In the year of 1984, Bawa Ji, as he was commonly referred to, packed up and moved to Dalowal, a village astride Canal. This was 44th and the last immigration he took. Dalowal is now remembered by its new name, camp Dar-ul-Ihsan. It too houses a hospital and a Quran Mehal. Sufi Barkat Ali passed away peacefully in 1997. He is remembered by thousands of devotees on almost all the six continents.
The next station is Sahianwala. Besides a general and a politician, the township is inhabited largely by farmers. As the generals and the farmers no more revert to their ancestral home, farmers are the reason for the spotless greenery seen here. Unaware of national security and threats to democracy, they continue to till the land with devotion, leaving their hands soiled and bodies tanned.
Sahianwala gives way to Jhumra, a famous railway junction. Chak 132 of Rakh branch has a Gurudwara built in the memory of Bhai Daleep Singh. Within the premises of the Gurudwara, stands a mosque, which is known as the Gurudwara wali Masjid. Somewhere near Chak Jhumra, the track crosses over the Motorway which heads to the Pindi Bhattian Interchange. South of the track is Shahkot, the city of Nau Lakhhazari, which is now famous because of Nankana Saheb. Shahkot, on the other side of border, is also famous for its red chilies. Dhoop Sari, Manawala, Kot Mahant and Kot Narain Singh are scattered all over the place and have little relevance to the road or the track that otherwise symbolises life.
In the precincts of Bar, Rakh Branch casts its spell. Dug in 1892, this canal evenly serves the Bar with the magical waters of Chenab. When these canals were drafted, no one was willing to till the land. The British administration, then, resorted to their chess work of Ghori Paal and Rehabilitation grants. After a few years, these lands not only produced the diverse grain for India but also brought up the ferocious feudal lords for the British Empire. With this maneuvering, the Raj ensured that the landlord will not let the Indian farmer live and the grain would not let him die. Other than the sediments, the waters brought with them, men of class and craft. These gems were spread all along the Canal and the track and the train shall unearth them gradually.
Another village with the name of Peerowana is located in the vicinity of Salarwala. The village claims a British era hospital, a durbar and a string of spirituality. Another Peerowana is in Sri Lanka and what is more amazing is the string of spirituality this Peerowana claims.
"What is your sect?" After serving us at the canal-side shrine, the laangari(helper) inquired.
Caught off guard, I had long given up on the question.
In the flash back, Dadi was still audible. "The work of Bulleh Shah cannot be mastered without consulting the first five Path-Shahis of Granth Saheb". She oversaw as we gathered the passersby for Niaz and prepared the pooris all night. On growing up, I was told by a friend that "Koonday" was a Shia custom. Gayarweeh Shareef, a distribution of food on the 11th of the lunar month, faded away when a new neighbor binned the rice I took for them. Saying "amen" loudly during the prayer started limiting the bounties of religion on practitioners. Now that memory bluffs me with the concocted history we studied in text books, I do not exactly remember when I visited Data Saheb, the Sufi shrine at Lahore and a friend equated this with Shirk. The animal hides, however, could conveniently be traded for bullets. The threat of heresy looms over each one of life's little happiness. We now live in a society where Deobandis have closed their mosques to Barelvis and Ahl-e-Hadees have refused to pray with Ahl-e-Sunnat.
The laangari (helper) had to go, so he repeated his question.
"Those who were blown to pieces in Karachi and burnt to ashes in Lahore were all human beings and human beings, my friend, are lucky not to have sects."

Muhammad Hassan Miraj is a federal government employee.
Curtsey:DAWN.COM, — PUBLISHED MAR 11, 2013

Sufism and the terrorist scourge
S Iftikhar Murshed

The long night of terrorist violence in Pakistan was far from over when tragedy visited the country yet again on April 3. Two suicide bombers detonated themselves outside the shrine of celebrated Sufi saint Syed Ahmad Sakhi Sarwar near Dera Ghazi Khan. The attacks, within 20 minutes of each other, resulted in 50 fatalities, with more than a hundred devotees seriously injured. The devastation could have been even more horrific had the two other suicide terrorists in the area not been apprehended before they could carry out their deadly mission. As was to be expected, the Tehrik-e-Taliban Pakistan (TTP) claimed responsibility.

After the carnage, an editorial in an English newspaper of Lahore commented that the attacks on Sufi holy places signified a desperate attempt "to spread a stringent interpretation of a medieval brand of Islam, more in tune with Pakhtun tribal traditions wedded to a rigid jihadi doctrine." But the assumption that "tribal Pakhtun traditions" are "wedded to a rigid jihadi doctrine" is erroneous.

Since May 22, 2006, when the shrine of Pir Syed Shah Bukhari in Hub in Balochistan was bombed, there have been 24 terrorist attacks on Sufi holy places. Seventeen were in Khyber-Pakhtunkhwa, nine of which occurred in the tribal areas. The most recent incident was the bomb explosion at Musa Neeka's shrine in Angoor Adda, South Waziristan, on Jan 3. This was a day before the assassination of Punjab governor Salmaan Taseer because of his opposition to Ziaul Haq's blasphemy laws.

However, the inescapable reality is that Pakhtuns, regardless of whether they are from the tribal or settled regions, are as influenced by Sufi traditions as are their compatriots in any other part of Pakistan. Tribal Pakhtuns do not exclusively adhere to the narrow and aggressive Wahhabi worldview in which good and evil are so sharply defined in line with the literalist interpretation of Islamic doctrine. This becomes all the more apparent when the sizeable presence of jihadi outfits in southern Punjab is factored in. Even worse, the PML-N and PPP politicians in the province have sought the support of the Sipah-e-Sahaba leader Maulana Ahmad Ludhianvi during elections, a fact I mentioned in my article, "Not just the clerics" (Jan 16).

In September 2008, Owais Ghani, who was then governor of Khyber-Pakhtunkwa, stated publicly that southern Punjab had become a fertile breeding ground for extremist groups and suicide bombers. Banned outfits with fanciful Islamic names continued to thrive in the area, although it was widely known that Lashkar-e-Jhangvi had become an extension of Al-Qaeda, as had Jaish-e-Muhammad in Swat. Nothing was done to stop clerics preaching extremist venom from mosques and no effort was made to counter the rapid spread of the rejectionist Wahhabi mindset.

A far more troubling aspect of religion-motivated terrorist violence is the extent to which Pakistani society has been radicalised. How else would one explain the mammoth demonstrations held by the religious right in support of Salmaan Taseer's assassin Mumtaz Hussain Qadri. It is ironical that the leader of the JUI-F, Maulana Fazlur Rehman, who was in the forefront of these demonstrations, narrowly escaped two suicide-bomb attacks. He has to learn that religious extremism is a double-edged sword.

The targeting of shrines represents an assault on the Sufi culture which, over the centuries, became part of the fabric of South Asian Islam. It also reinforces the false narrative that Islam was spread by the sword; that Muslim armies plundered, wreaked havoc and destroyed; that vast multitudes were subjugated; that the edifice of the religion was built on the ruins and ashes of towns, cities and human settlements cruelly razed to the ground. Though this is far removed from the actual teachings of the Quran, which prohibits aggression and permits war only in self-defence, it is also undeniable that the early years of Muslim ascendancy saw military conquest; but this was certainly not indiscriminate and brutal, as it has been made out to be.

An army may be able of capturing territory and subjugating people for a while, but never over an extended period. Yet, with the exception of Europe, Islam remained wherever it went. This was because of the early Sufis. Their message was not of hate, it was of compassion. It was not violence that they preached, it was peace. Perhaps Islam did not remain in Europe because no savants accompanied its generals and captains to the doorsteps of the Hapsburg Empire and the sword failed in its mission. The early Muslims, no doubt, established an empire, but those parts of it which were not inspired by the inclusive Sufi philosophy of tolerance and fellow-feeling withered away.

The experience of South Asia is particularly instructive. Those who had lasting impact were not persons such as Mahmud of Ghazni. Between 1001 and 1026 AD, he invaded the subcontinent 17 times. It was the Sufis who altered the course of South Asian history. They remained when the armies had gone, and lived and died among the local people. They taught and explained the message of Islam, dispensed charity, tended the sick and brought solace to a people who lived under the rigid system of Hindu caste distinction. When Islam came to South Asia, multitudes, and in particular low-caste Hindus, converted to the faith, if only to escape the inequities of the hierarchical class structure. It was the Sufis, with their emphasis on love and equality, who hastened the process.

It is this spirit of compassion and tolerance that the extremist groups have targeted. Admittedly, the number of attacks on Sufi shrines is small, especially when compared to the countrywide terrorist incidents which last year alone totalled a staggering 2,113. They nevertheless reflect nervousness among terrorist outfits because Sufism poses a formidable challenge to the ideology of extremist violence.

Despite the relentless terrorist attacks in the country, there is still a hesitation to recognise that these attacks have been perpetrated by Pakistanis. As far back as Sept 8, 2008, Interior Minister Rehman Malik declared that all suicide bombers and their handlers were Pakistan nationals and were being financed from within the country. He also said that the TTP and Al-Qaeda were hand-in-glove.

The storyline during the Musharraf era had been, and a storyline is precisely what it was, that the TTP and Al Qaeda were different entities. Thus, the military effort in the tribal areas was focused on the latter while little was done to rein in the Taliban. In time, the TTP leader, Baitullah Mehsud, was to become "Pakistan's enemy number one" and his elimination through a drone attack was widely welcomed, despite the ongoing clamour against such strikes.

With each terrorist attack, the president and the prime minister merely proclaim that the government will not be intimidated by the terrorists, who kill, maim and destroy in the name of religion. This was precisely what they again affirmed after the suicide bombers wreaked havoc in Dera Ghazi Khan. Yet, a well-thought-through counterterrorism strategy is not even on the anvil and the madressah reforms pledged by the prime minister in March 2008 are still in the drawing-board stage. So long as the government remains a passive bystander terrorist attacks will keep taking place.


The writer publishes the Criterion quarterly. Email: iftimurshed@gmail .com
Curtsey:The News, Tuesday, April 12, 2011

Passion of Sufis infuriates Taliban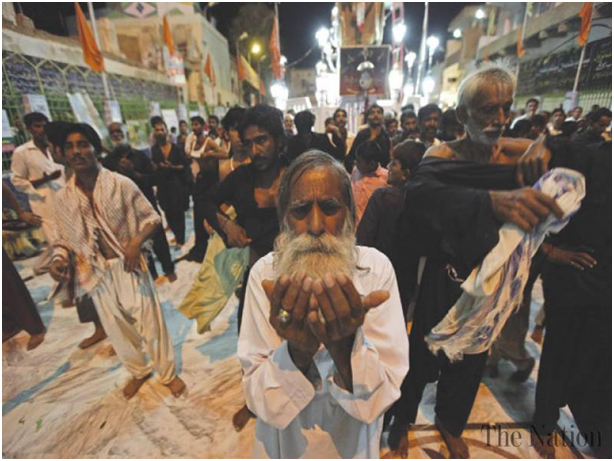 SEHWAN - Yielding to the hypnotic beat of drums and the intoxicating scent of incense, the woman danced herself into a state of trance, laughing and shaking uncontrollably alongside hundreds of others at Pakistan's most revered Sufi shrine.
Swathed in red, the Sufi colour of passion, she shouted invocations to the shrine's patron saint in an ecstatic ritual repeated daily in the dusty town of Sehwan Sharif on the banks of the river Indus.
With its hypnotic rituals and ancient mysticism, Sufism is a non-violent form of Islam which has been practised in Pakistan for centuries - a powerful antidote to extremism in places such as the province of Sindh.
It is scenes like this, where men and women dance together in a fervent celebration of their faith, that make Sufis an increasingly obvious target in the conservative Muslim country where sectarian violence is on the rise.
At a crossroads of historic trade routes, religions and cultures, Sindh has always been a poor but religiously tolerant place, shielded by its embrace of Sufism from Islamist militancy sweeping other parts of Pakistan.
But this year peace came to an end with a string of attacks across the province, including against Sufi places of worship, as militants seek new safe havens and new ways of destabilising the country.
"They are trying to kill us," said Syed Sarwar Ali Shah Bukhari, whose father, a Sufi cleric, was killed in a bomb attack on the family's ancestral shrine in February.
Bukhari, 36, is now the oldest living descendant of a prominent Sufi saint whose tomb his family has tended for generations in a tradition handed down from father to son.
"It was never like this before," Bukhari, wearing a black turban and silver embroidered slippers, said nervously outside the Dargah Ghulam Shah Gazi shrine, its vast dome shining bright above the bleak mud-brick homes of his native Maari village.
"Suddenly everyone is hostile towards us. People are afraid," added Bukhari, who took over as the shrine's resident saint and custodian after the death of his father.
The influx of Taliban-inspired gangs into Sindh is a disturbing development in a country where Prime Minister Nawaz Sharif's government is already struggling to contain a Taliban insurgency and escalating religious violence.
"In Sindh, militancy was not common until now. It was known for its tolerance," said Abdul Khalique Shaikh, a senior police officer who investigated this year's Sufi attacks. "You can hardly find any Sindh-based religious extremists here."
Insurgents see Sufis as irredeemable heretics who deserve to die. Long entrenched in their tribal safe havens on Pakistan's border with Afghanistan, militants are seeping quietly into vulnerable, less protected areas, establishing cells in unlikely new places such as rural Sindh.
Sindh is home to Pakistan's violent city of Karachi, long infiltrated by the Taliban. But until now, its rural interior has been of little interest to insurgents.
Police say there is evidence suggesting a group of well trained militants had been deployed in Sindh to prepare for more attacks.
"All of them are jihadists (Islamist militants). All of them were in Afghanistan," said Shaikh, the senior police officer.
Taliban-friendly seminaries - some funded by Middle East money - have sprung up around Sindh to inspire men to holy war. Men collecting donations often loiter outside radical mosques.
The striped black and white flag of pro-Taliban groups flap on street corners across rural Sindh - a novelty in these parts.
Lashkar-e-Jhangvi, a radical Sunni sectarian outfit, has also made inroads into Sindh from the neighbouring Punjab province, setting up seminaries to spread its ideology.
Security sources said militants in rural Sindh are based around the cities of Shikarpur and Sukkur.
Zulfikar Memon, 33, who was wounded in the February attack in Maari, said jihadists opened an Islamist school in Shikarpur just before the blast.
"Before there were no Taliban madrassas here," he said. "They are brainwashing young people. ... It's not in our power to do anything. We just follow our spiritual leader."
Days before Bukhari's father was killed, another cleric from the nearby town of Qambar survived a bomb attack on his car.
In May, Ibrahim Jatoi, a Shiite politician, narrowly escaped death when his convoy was hit by a suicide bomber near Shikarpur - the first sectarian assault of this kind in rural Sindh.
And, just a month after Sharif came to power, insurgents struck at the heart of Sindh's military apparatus, attacking an intelligence compound in Sukkur. Seven were killed.
"Historically we Sindhis are not conservative or religious. We are secular," said Shahzaib Chandio, 30, as he scanned shelves at a local library for books about Europe. "Those terrorists are from tribal areas. Security is now very fragile."
Steeped in centuries of subcontinental folklore, poetry and spiritualism, Sufism reflects the mystical side of Islam and involves scenes unthinkable in most other parts of Pakistan.
At Sehwan Sharif, drums conjuring up the spirit of 13th-century saint Lal Shahbaz Qalandar beat hypnotically. Wisps of incense swirl like ancient spirits. Fervent in their joy, men and women dance and sing with an intensity that sends many into a trance.
The Taliban, who believe music should be banned and women kept at home, are furious at such passionate free expression.
"Women and men dance together, and that is totally against Islam," said Shahidullah Shahid, a spokesman for the Taliban. "We have a large number of fighters in Sindh. We will target everything which is against Sharia (Islamic law)."
Every year a million pilgrims descend on Sehwan, a maze of lanes teeming with people, donkeys and dervishes clad in red robes, for a major festival at its intricately decorated shrine.
For residents, the extravaganza is the source of excitement and much-needed income. For militants, it's a target.
"People believe the Qalandar (saint) will save them. He will protect us," said Syed Muhammad Raza Shah, a Sufi student and son of the shrine's custodian. "We are a very soft target."
In Qambar, a ramshackle town in the shadow of rocky hills separating Sindh from the lawless province of Baluchistan, Sufis said only a miracle could save them after their spiritual leader Syed Ghulam Hussain Shah narrowly survived an attack this year.
The seminary is packed with turbaned students of all ages, with older, bearded peers poring over religious texts and singing Arabic verses in dimly lit, rose water scented rooms.
The memory of death hangs heavily amid its stone walls. This is where Pakistan's former prime minister Benazir Bhutto came for spiritual guidance just days before she was killed in 2007.
"The enemies of Islam are killing people. Satanic forces are behind all this," said Shah as he recalled the day Bhutto sat in front of him, asking questions and crying.
"The way this government and this country are run, I can see no hope in anything. People are not safe even inside their own houses ... May God keep us all safe."
Curtsey:The Nation,September 28,2013
Sufism: path to peace and tolerance
—
Ahmad Shah Azami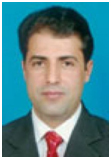 This popular form of Islam is more widespread than the hardline and extremist version of Wahabiism, which is followed by today's Taliban and al Qaeda
A theatre (stage drama) was organised in Peshawar by the Directorate of Culture, Khyber Pakhtunkhwa from January 16 to January 18 to commemorate the great Pashto sufi poet, Rahman Baba. The theatre show aimed to give the message of love, peace and tolerance to the youth of the war-torn province, which is already widely debilitated by the extremists. The 17th century legendry mystic poet, Rahman Baba, is one of the most widely respected and read poets of Pashto. It would not be an exaggeration that all Pashtuns are familiar either with the name or poetry of Rahman Baba and have either listened to or read his poetry. It is said that his poetry addresses each and every member of society and everyone finds a relevant message for himself in it. His simple, sweet and heart-touching poetry has endeared Rahman Baba to all Pashtuns. He has always ignored materialism and has given the message of spiritualism and love to all human beings. Some Pashto poets call him the "poet of humanity" as his message is not only for a specific tribe, nation or society but for all human beings. His poetry has been translated into various languages, including English and Urdu. Following is a famous poem of Rahman Baba translated into English that has an inspiring message for humanity:
"Sow flowers so your surroundings become a garden,
Don't sow thorns; for they will prick your feet,
If you shoot arrows at others,
Know that the same arrow will come back to hit you.
Don't dig a well in another's path,
In case you come to the wells edge,
You look at everyone with hungry eyes,
But you will be first to become mere dirt.
Humans are all one body,
Whoever tortures another, wounds himself."
Sadly on March 5, 2009, militants set up remote control bombs and partially destroyed the shrine of Rahman Baba in Hazar Khawani, Peshawar. Later on, they bombed shrines of other famous sufis not only in Khyber Pakhtunkhwa but also in Punjab and Sindh. Prominent amongst them were the shrines of Data Ganj Bakhsh, Baba Farid and Abdullah Shah Ghazi. Despite all bombings and threats, a large number of people still visit sufi shrines and participate in sufi festivals that shows the love of the people towards the moderate form of Islam as sufis have played a great role to spread the message of love, peace and tolerance in the subcontinent and Central Asia using no swords at all. Their way of preaching and convincing was quite different from the sharp-edged Islam of the Middle East.
From day one, Sufism taught the lesson of peace, reconciliation and humanity and worked for the wellbeing of humanity across the world. Sufis always made it clear that peace can be spread in the world with love and brotherhood and bring close all the people of the world to one another. In this way, they can do away with their internal feuds, greed and conflicts.
Sufism has adopted the path of moderation from day one to attract man towards one's real self and let one know about the purpose of his creation. This is their way against the feuds to bring all human beings into the chain of love, peace and tolerance.
Looking at the behaviour of the sufis, they kept themselves aloof from wars and taught others the lesson of peace and they can play the same role even today to show the peaceful form of Islam. They can show the world how the sufis kept society together with their message, and how the people having different views and following different religions were living in peace and coherence side by side.
Sufism has become an indispensable part of the culture, music, folklore and architecture of the subcontinent. The tolerant and moderate behaviour of Sufism has endeared its followers vastly to various social groups of the region. This popular form of Islam is more widespread than the hardline and extremist version of Wahabiism, which is followed by today's Taliban and al Qaeda.
Sufi literature is widely read in the region. On the other hand, sufi shrines are not only holy spots but also cultural and social centres where people from various spheres of life assemble to seek spiritual satisfaction. Most of the people consider attacks on sufi shrines as an organised campaign against the tolerant, moderate and peaceful culture of the region.
Sufism is not addressing an individual, country or religion. Its message is universal, focusing on the whole of humanity. In short, it welcomes and embraces people from all sects and spheres of life. Let me finish with a poetic piece of the mystic poet of the 13th century Maulana Jalaluddin Rumi who says:
"Come, come whoever you are...
Wanderer, idolater or worshipper of fire...
Come even though you have broken your vows a thousand times,
Come and come yet again,
Ours is not a caravan of despair."
The writer is a Prague-based journalist working with RFE/RL's Pashto language service Radio Mashaal Prague. He tweets at http://twitter.com/AhmadShahAzami
Curtsey:Daily Times, January 18, 2012