Short stories in Punjabi
By Dr Amjad Parvez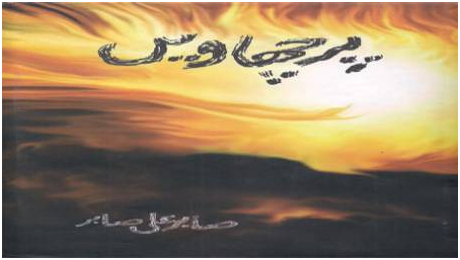 AFP
Parchavain
By Sabir Ali Sabir
Sanjh Publications; Pp 128; Rs 250

Punjabi is one of the most ancient languages. Even Farsi and Urdu were born later. It therefore inherits rich culture and tradition in literature also. Even the roots of Urdu somewhere meet Punjabi language.
Dr Muhammad Shahid says that Sanskrit language developed from the Vedic language and its rules of grammar were formulated by Panini that maintained uniformity of its character. Spoken Sanskrit changed into Prakrit and Upbharnish and gave birth to modern Indo-Aryan languages; Punjabi in Punjab, Sindhi in Sindh, etc. The Indo-Aryan languages sprung directly from the Vedic language and Punjabi is a non-Aryan language. Most Western writers find it convenient to believe that Punjabi contains many words from both Vedic and Sanskrit. Punjabi poetry is more rich than Urdu poetry especially if we look at the poetry of Punjabi poets such as Bulleh Shah, Shah Hussain, Warris Shah, Hashim Shah, Baba Farid and Khwaja Farid and alike. In the recent past names such as Munir Niazi, Shiv Kumar Batalvi and alike became prominent and among the present generation the poets who are also akin to Punjabi Prose are Ali Usman Bajwa, Navid Anjum and Sabir Ali Sabir.
Sabir is already an established name in Punjabi poetry saying. Having diverted his attention to short story writing and that too in Punjabi language is therefore a welcome move. Not many prose writers are emerging nowadays. Before we dwell on his book titled Parchavain we must go back to the history of short story writing in the West from where this domain of literature trickled to Urdu and now in Punjabi literature. William Boyd says that he had an image in my mind of a band of Neanderthals (or some similar troupe of humanoids) hunkered round the fire at the cave-mouth as the night is drawing in. One of them says, spontaneously, "You'll never believe what happened to me today!" Gnawed bones are tossed aside, children are told to sit quiet and the tribe gives the storyteller its full attention. The anecdote, the fond reminiscence, the protracted joke, the pointed recollection are surely the genesis of the short stories we write and read today.
Sabir's stories open up with hidden layers, each layer pointing towards sorrow of a different type. His diction is a hotchpotch of Punjabi, Urdu and English languages the way it is used in everyday conversation. The first short story Panjaan Da Note (five rupee note) (not in vogue now) reflects the mental state of affairs of a madman posing to be a student and travelling in a bus, shouting that was the prime minister. Refusing to buy ticket showing only a Rs 5 note from his pocket he starts delivering lecture to people to work, lay down weapons and make machinery from melting that iron, etc. His holler continues until another imposter enters the bus and starts selling 'taweez' (religious string worn in the neck or on wrists) for just Rs 5. It would add 'barkat' (beatitude) to the income of those who kept it. The climax comes when the student gives the only five rupee note he had to the imposter to keep one in the imposter's purse.
This reviewer remembers the way of masses traveling in buses on GT Road while he used to travel to Mirpur on his weekly sojourns. The skill of sellers selling their products in the name of religion, the students standing in front of moving bus for a free ride to the next station and if not obliged threw stones on wind screens. Sabir seems to read lives of everyday people in the streets. In a story titled Parchaavain (shadows) on the occasion of Eid Miladun Nabi when his TV recording is cancelled he watches the lights on mosques wondering that the electricity bills were ultimately to come from masses' pockets. He wonders how a 'miswak' (Arab's traditional tooth brush stick) seller tied his product with the rubber until a woman vendor caught his eye who was selling balloons. First he couldn't stand her gaze and then she had to lower her eyes because of his strong gaze. She just put all the air in her lungs, blew the balloon so hard that it blasted. It was followed by a strong blast nearby and he could not see the shadows of people in the dark the way he couldn't them in the lights.

In the story Awazan (voices) Sabir notices an individual, dirty and torn clothed (that is invisible to the other passersby). This mad person rolls his bowl on the road. First it gets saved from the standing cars on the road signal, then another touches her to make her tilt sideways until a lorry full of passengers crushes her. This bowl depicts those lives that remain dry even if they tilt towards flower beds until the hardship crushes them too.
Curtsey:Daily Times: May 14, 2014

SWAANIAN TEY LOK GEET… compiler Izhar Husain Awan; pp 120; Price Rs100 (Pb); Publishers New Line Publishers, 3/8 E. Street No 6, Cavalry Ground, Lahore. E-mail: newline2100@yahoo.com.uk.
The compiler and researcher of the songs collected from Pothohar area is no more in this world. Izhar died in 2008 at the age of 43 while he was serving as a teacher in a college in his ancestral town Bhuchhal Kalan in Chakwal district. In brief, at the early stages of his life he was not interested in having higher education. After secondary school certificate, he left and then after many years he cleared his FA and BA and joined the Punjabi Department of the Punjab University and earned good reputation as a brilliant student. In that position he wished to write a thesis on 'women in the perspective of Pothohar's folk songs' and he was assigned to write… the subject to which an Indian (Pakistani before 1947) scholar Vanjara Bedi had already made a solid contribution followed by Afzal Parvaiz, a progressive writer, poet, musician and journalist. He collected folk songs from the same area and meanwhile his articles and pieces he had gathered were published in installments in the now defunct Urdu daily Imroze.
The most unfortunate aspect of his labour was when he saw the same songs lifted from his articles published in a book form under the title of "Pothohari Lok Geet"….. There were two separate volumes carrying almost the same material with names of different authors. One of them was a well-known teacher and poet of Urdu also while the second one was some unknown fellow. Those were the days when Punjabi was recognised by the Punjab University as one of the oriental languages. The three-tier examination was also offered privately and after clearing these examinations, one was allowed to appear in the English and earn the BA degree. That is why a small space was created for Punjabi books.
Izhar had most probably also gone through that way and reached the Oriental College to be assigned the subject of "Status of Woman in Pothohar folk songs". The other books from which he sought help were Awan Kari compiled by the late Prof. Shaheen Malik, Pothohar by Aziz Malik and Dhan Malooki by Prof. Anwar Beg Awan.
The story of this work apart from the tale of the compiler needs more attention. He suddenly fell ill and lost his two legs and two arms. Some parts of his second arm including the thumb were saved and he emerged as shining hope out of total hopelessness. He did his MA, joined as lecturer in the college of his hometown where in the light of his own experiences he established an NGO Irada Centre. Before his sudden death, he had established two schools for disabled persons and a limb center also. Izhar, basically a disabled man got the art to drive a three-wheel motorcycle which made him all the time mobile. From his personal example you may call him an example personified. The only credit he had and with that his moving spirit collected, tapped the required sources for establishing Irada Centre. Its two tiers were completed and on the third, he wanted to get it inaugurated from some known personality and the ceremony was to be held in December 2008. October heart-attack could not spare another two months to Izhar who had in his last days had a look on his MA thesis which saw the light of the day in July 2011.
For Izhar the area in Pothohar falls includes: Thhal (Pind Dadan Khan to Kandiwal, Vanhar (from Manara to Kalar Kahar), Soon (Noshehra, Khabakki), Pakharr (Chinji, Talagang), Ghetbi (Jand, Pindi Gheb), Khttarr (Attock), Dhan (Neela, Chakwal), Kahoon Malot Fort (Dulmial) and Jhangarr (Katas Raj, Choa Saidan Shah). It also includes the whole of Taxila, Rawalpindi, Islamabad and Gujjar Khan tehsils.
Izhar has without any need had very narrowly marked the area of Pothohar, otherwise it is much wider area between river Jhelum and Sindh known as Sindh Sagar Doab.
Though the political interpretation of the folk songs was not part of Izhar's research but Aamar Riaz in his foreword asserts that the history of the ancient Punjab is found scattered in the folk legacy of the Punjab which needs attention of the scholars who want to put the Punjab in its real perspective. A folk song from the semi-hilly areas of the Punjab has following lines.
Curtsey:DAWN.COM, Saturday, 12 November 2011

"The Ravi " on Sharif Kunjahi
Shafqat Tanvir Mirza



" RAVI 2003" (Magazine of Government College University Lahore) editor Abdus Samee (Urdu), Saad Ahmad Dilshad (English): pp 406; published from the Government College University , Lahore .

THIS is the first issue of " Ravi " since the college was given the status of a university and with it, the magazine completes 92 years of its publication. The first issue was published in 1911. The issue under review includes a Punjabi section spread over 46 pages in which a special Gosha-i-Sharif Kunjahi has also been included and a tribute paid to a non-Ravian scholar. Other non-Ravian poets, Ahmad Faraz and Muneer Niazi, have also been honoured in the Urdu section.
Politician-cum-writer Fakhar Zaman, while paying tribute to Kunjahi, says the latter was a class fellow of his father, the late Maj Zaman. It was Kunjahi who attracted Fakhar to Punjabi.
Before that, he started his literary career with Urdu poetry. In Fakhar's view, Sharif Kunjahi is one of the two major living Punjabi writers of the subcontinent, the second being Amrita Preetam.

It was Kunjahi who had brought Fakhar to Punjabi literary circles of Lahore in the mid sixties. On Kunjahi's recommendation, Fakhar was offered to preside over one of the sessions of Mela Shah Husain organized by the defunct Majlis Shah Husain, one of the most active organizations of Punjabi writers which used to arrange more than one session in the three-day mela at the national level in which Bengali, Urdu, Sindhi, Pashto and Kashmiri writers also participated. The late Hamid Ali Bela first emerged as a classy singer of Shah Husain's kafis from the platform of the Majlis.

The Majlis had enjoyed the support of Sharif Kunjahi as well as Ahmad Rahi, Ustad Daman, Muneer Niazi and others.

Kunjahi also started his literary career with Urdu poetry, and one of his poems against the Second World War was selected for the yearly anthology of the Halqa-i-Arbab-i-Zauq. With the passage of time, Sharif became more serious about Punjabi language and literature. Fakhar says he was much impressed by three Punjabi poets, Sharif Kunjahi, Amrita Preetam and Prof Mohan Singh Mahir whose books, Jagratey, Naveen Rut and Savay Pattar were very popular among the Punjabi readers of poetry.

The first-ever literary session with Sharif Kunjahi was also arranged by the Punjabi Group (later banned by the late Qudratullah Shahab, the then secretary-general of the Pakistan Writers Guild), in which Munnoo Bhai also presented a paper on Kunjahi which became a part of Jagratey published in Lahore.

Sharif Kunjahi, being a teacher, paid more attention to serious work such as criticism, modern translations and lexicography. He is credited with the first-ever collection of critical essays, Jhatian which proved a trendsetter in Punjabi criticism. Sharif Kunjahi translated Allama Iqbal's Madras lectures into Punjabi. He also translated some longer Persian poems of Iqbal into Punjabi verse for the Majlis-i-Tarraq-i-Adab. His latest job is the translation of the Holy Quran in free verse, published two years ago. Kunjahi has also compiled a short dictionary of Punjabi for the Department of Punjabi Language and Literature, University of the Punjab . He has two collections of Punjabi poetry to his credit. His biography, compiled by Prof Khalid Humayoon, has also been published.
Captivating Punjabi literature!
Dr Amjad Parvez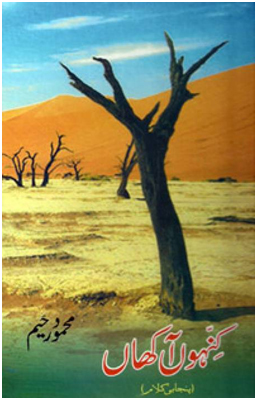 Kinuh Aakhan
By Mahmud Rahim

Naqshgar, Rawalpindi; Pp 79; Rs 100
The book titled 'Kinuh Aakhan' is a Punjabi poetry book by Mahmud Rahim. Mahmud Rahim's poetic epoch comprises three parts. First one is the initial era starting around 1965 and lasting till September 1972. In this period Mahmud's concentration remained titled towards saying poetry in Urdu. In those days saying in Punjabi was not that much in vogue and all what one heard was Pakistani film music in Punjabi or some poets saying very few ghazals or geets in Punjabi. All those interested in the history of the subcontinent are well aware that Punjab is the most developed, populous, and a prosperous province of Pakistan. Lahore has traditionally been the capital of Punjab for a thousand years. It has remained and still is Punjab's prominent cultural, historical, administrative and economic center.
During Eids one finds departure of three million people to their villages or towns making traffic flow easier that otherwise is not, and one finds Lahore in its natural countenance. Its language has influence of many invasions of Punjab in its historical backdrop. Invaded one by one by the Persians, Greeks, Kushans, Scythians, Turks, and Afghans during past many centuries. In this process Punjab witnessed centuries of bitter bloodshed. Its legacy is a unique culture that combines Zorastrian, Buddhist, Persian, Central Asian, Islamic, Afghan, Sikh, and British elements. Nowadays it inherits Mughal and modern historical monuments with youngsters emerging with innovative ideas about arts and media affairs passing out from the Creative Arts and Mass Communications Departments of PNCA, School of Fashion Design, and University of Lahore and many government and private institutions of caliber and repute. It is irony that Bollywood with billions of investment and talent hunt, Lahore's five boys have captured Bollywood's music scene nowadays. Above all, the city of Taxila, founded by son of Taksh the son Bharat who was the brother of Ram is located in Punjab.
In this backdrop, we shall see what Mahmud Rahim whose original name is Mahmud Akhtar, has to say in his poetry book under review. He hails from Gujrat and has Masters in Urdu. Though he moved to Islamabad for earning his bread and butter, he claims to have got his training in saying poetry from the various sessions he attended of Halqa Arbab-e-Zauq after his return from abroad. His motto is saying truth, may it be a bitter pill that has to be swallowed. The last page of the book under review has three couplets that depict Mahmud's theme of saying poetry. He says 'Sachi Kiti Aei, Sach Di Kaur Kahdi/ Sachi Sun Kei Ander Di Saur Kahdi' (Page 79) (Leading a true life one should not be bitter about it and then one should have courage to listen to the truth). Through a couplet he says 'Goorhi Hundi Suchi Gal/ Par Ik Eiho Uchi Gal' (Truth is always grave but it is a big thing to say) (Page 15). On the other hand while in love, he admits that he prefers remembering his beloved over and above the Almighty for he feels guilty and begs forgiveness from God for this preference. He says 'Khuda Nu Bhul Kei Tenu Yaad Karna/ Mein Jhala Aqibat Barbaad Karnan' (Page 35) (Forgetting God and remembering you make me feel as though I am obliterating my life hereinafter).
On return from Saudi Arabia in 1991 Mahmud Rahim got refuge in the sittings at late Akhtar Sheikh's house. These sittings were called 'Sheikh Di Baithak' comprising sessions for reciting Punjabi poetry by poets from Pothohaar. That is where he started reciting his poetry and one fine day he found that a sizeable repertoire had been collected that was enough for publishing a poetry book in Punjabi; the book under review. About the cult of worshiping graves, Mahmud is very disturbed and says that he needs to die before he could command any respect and says 'Hun Marna Painda Aei Izzat Lai/ Hun Lok Pujari Qabaran Dei' (Page 24). Mahmud is very allergic to such social evils. That is why he finds himself not in line with the thinking of the present day people on this issue. He expresses it in the couplet 'Zamaney Taun Aan Jei Mein Akeya Akeya/ Par Ohdey Naal Tun Wi Chal Na Sakeya' (Page 28). (If you could not cope with the world, it was because you could not go along with it). The disgust of people not paying heed to his message hidden in layers of his poetry is expressed therefore in his couplet that says 'Mein Jo Likhda Rehya Jug Koor Jaata/ Mein Ghalib Waang Hor Ki Bakeya' (Page 29) (Whatever I wrote was considered as rubbish perhaps because I followed Ghalib's footsteps). That is where he shall perhaps be remembered when he is gone, like Ghalib is remembered.
There are other shades in Mahmud Rahim's poetry as well. He has translated the Greats in Punjabi as well. He has translated one of the famous Ghazals of Faiz 'Gulon Mein Rang Bharey Bad-e-Nau Bahar Chaley' as 'Rang Phulan Dei Wich Khalair Diyan Navin Rut Di Bad-e-Bahar Chaley' (Page 75) ( Amidst the colours of flowers, winds of fresh change is seen). A very unique poem (Nazm) reflects the poet's begging for his bread and butter from the Almighty rather than from any worldly lord is expresses in the poem titled 'Gunjal' (entanglement) (Page 74). Talking of desire for worldly goods, Mahmud when desired for a new bungalow, wept while remembering his old house. He says, 'Navain Bangley Da Jadon Vichar Kita/ Charey Kandaan Purani Havaili Diyan/ Akhan Ban Kei Hanju Wagaan Lagian/ Merey Seeney Fair Hijer Dey Rut Phutti' (page 72). (While craving for a new house, the memory of four walls of my old house started haunting me and the four walls became my eyes and tears flowed as I did not desire to migrate once again). Observing the desire of becoming rich overnight by all factions of the society, Mahmud despises this conflagration in a poem on Page 70.
Recently this reviewer read veteran pot Murtaza Barlas's collection of poetry that was full of expressing his anguish about the decline of values in all factions of the society; the rich-poor gap, the corruption of the political parties, the ransom mafia, the terrorism both at home and abroad, the poverty, the inflation, government's deaf ears on the issues of development projects that could improve their living etc. It is encouraging to note that Mahmud Rahim's poetry too is full of purpose highlighting the social evils. This trend of inculcating awareness in the masses is healthy
Curtsy:Daily Times: October 17, 2011
Launching ceremony of Gandhi's book on Punjab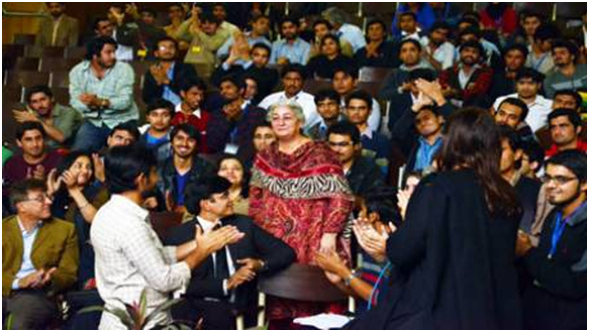 LAHORE: The launching ceremony of Mahatma Gandhi's grandson Rajmohan Gandhi's most recent book "Punjab: From Aurangzeb to Mountbatten" was held at Forman Christian College on Thursday.
Rajmohan Gandhi, Pakistan People Party Shaheed Bhutto Punjab Dr Mubashar Hassan and Editor of The Friday Times Jugnu Mohsin addressed the event while faculty members and a large number of students belonging to Government College University, Kinnaird College FCC and Lahore Collage for Women were present on the occasion.
Dr Rajmohan Gandhi is research professor at the University of Illinois at Urban-Champaign, USA.
Earlier, while addressing a lecture on "Abdul Ghaffar Khan: His Political Philosophy and Influence" at the Department of History, Gandhi said he had the privilege of knowing Bacha Khan, first meeting him at the age of 10. Prof Gandhi described aspects of the life and philosophy of the Pakhtun leader, emphasising his courage, humour and gentleness.
"In a setting of the real or imagined clash between Islam and the West-dominated modern world, we may ask whether Badshah Khan has anything to offer to an understanding of this presumed clash." Prof. Gandhi also underscored that while Bacha Khan focused on the Pakhtuns, his message was for all of humanity and his respect of other religions and cultures exhibits his acceptance and plea for peaceful co-existence.
Dr Mubashar Hasan called on all 'Punjabis to engage with their history and not be afraid of asserting their identity and culture.
Jugnu Mohsin narrated her Punjabi heritage and how Prof Gandhi's book helped her understand her own history. She recommended the book to all Punjabis, and others, so that they might learn about the development of this land. 'The Punjab and the Punjabis have a lot to offer, and we need to engage with the history of the Punjab to learn these,' she exclaimed.
Curtsy:Daily Times: December 06, 2013

Punjabi at its best!
Dr Amjad Parvez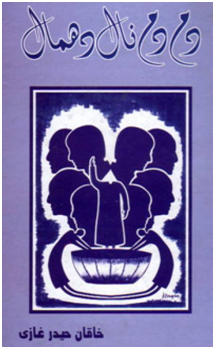 Title: Sawan Liye Udeek
By Khaqan Haqider Ghazi
Punjab Institute of Language, Art and Culture; Pp 176; Rs 250
From the day of advent of mankind, it was given brain to make use of and the brain needed a language to express itself. In Punjab one of the oldest languages Punjabi gave space to its inhabitants to spell out their thoughts of the brain. We are aware that it is very rich and one of the oldest languages of the region. Khaqan Haider Ghazi started thinking and saying poetry in this language. While working for Punjab Institute of Languages, Art and Culture (PILAC), Khaqan initiated his research on folk stories on the suggestion of his colleague Dr. Saeed Bhutta. The result was the book titled 'Sawan Liye Udeek' which is a compilation of short stories book in Punjabi language. It comprises six stories compiled by Khaqan. Dr Sughra Sadaf, Director PILAC appreciates the fact that it was due to his personal research that Khaqan came up with this book but dedicated it to the repertoire of PILAC. The stories included in the book under review belong to river Sutlej area as narrated to Khaqan by Mian Muhammad Aslam hailing from Vehari who not only made Khaqan realize that the language spoken in jungles was actually now polluted with Urdu and English words as well. That is how the stories have been written in very difficult Punjabi with amalgamation of few English words as spoken in the area, not easy to comprehend in first go. Khaqan could manage to record eight or nine stories in the voice of Aslam Saheb namely Rani Hansaan, Momil Mehdhran, Dhol Tei Maroon, Bakhtver Badshah Tei Aqal Wazir, Alamgir Badshah, Mirza Saheban, Heer Tei Ranjha, Dhol Tei Shams and Bai Tei Mushtri.
Shafqat Tanvir Mirza, in his weekly column in a local daily observed that not only the Punjabi Department of the University of Punjab but whole of cultural organizations particularly funded by Punjab Government never bothered to extend care to the subject. He added that the sense of cultural and linguistic loss further deepened on the publication of Khaqan's collected folk stories from his neighbouring district Vehari which was part of the district Multan until the decade of the nineties of the last century. Out of these age old stories, barring Mirza Saheban and Heer Ranjha, the rest are not heard of nowadays. Ironically these stories used to be narrated to the dynasties which Mirs used to serve. They were expert in narrating the stories of Heer-Ranjha, Mirza-Sahiban, Sassi-Punnu, Umar-Marvi, Sohni-Mahinwal, Qeema-Milki, Momal-Maindhara and Rano etc.
The story titled 'Rani Hansaan' revolves around two friends of village 'Bhu Kalmuka Rai' near Burewala namely Ali Khan Baluch and Alawal Khan Dhudi. Once, the two friends reached Patiala under the rule of Raja Arangpal who had a very brave but beautiful daughter called Hansaan Shehzadi. Her stories of bravery reached to Baluch who was surprised that a female could be called strong as being brave was only the prerogative of a man. Both clash into a fight without a result for the either. Rani Hansaan as later know as, spends a night with Ali Khan in his captivity. He does not touch her but falls for her. The rest of the story is also a clash of the two religions either of them hails from. As far as the story of Dhol Sammi is concerned, it has been quoted by the story tellers that blooming youth came upon Sammi with full force and the scent of her beauty spread in all directions as quoted in Lokdhara Vishvakosh.
Curtsy:Daily Times: November 07, 2011
Punjabi-English dictionary launched
KARACHI: A Punjabi-English dictionary, the first of its kind has been published by Dunwoody Press in the U.S. The authors of the dictionary are Kanwal Bashir, an accomplished linguist and educationist, and Abbas Kazmi, a noted linguist and a senior former Pakistani diplomat. This scholarly work is an embodiment of hard work of several years.
The first edition of the Dictionary, contains approximately 2,500 main entries of the most frequently used words. In each entry, the headword is provided in Perso-Arabic script along with romanization followed by pronunciation, part of speech and definition.
The authors have taken great pains in including sentences in each language, which is a unique feature of this endeavor. This is very important and useful from the point of view of students and learners.
This dictionary is an important and valuable contribution in spreading awareness about Punjabi language in English speaking countries as well as in Pakistan itself. Another significant element of the dictionary is the verb charts and grammar portion given at the end of the book.
At the price of $125/- ,the dictionary is out of the reach for a common man in Pakistan. It would be great if this dictionary was published in Pakistan as well. In that case it will not only be available at a lower price but will also benefit the language students.
Curtsey:The News, Tuesday, May 29, 2012

Punjabi-English dictionary launched
Shahab Ansari
Fakhar Zaman's Punjabi novel 'Dhanak Rang Titli' (The Rainbow Butterfly), is perhaps the most befitting satire on the Pakistani society, the root-causes of its present ills and a glowing testament to the fact that Pakistan, a rainbow coloured butterfly, has been pinned to the wall by its own inheritors.
Fakhar Zaman, a foot-soldier of Zulfikar Ali Bhutto, and ardent fan of democracy and a die-hard supporter of progressivism in politics and literature, has a special nag for Punjabi language and Punjab: The land of five rivers.
The novel 'Dhanak Rang Titli' is a symbolic narration of various contributing factors and mega events which reshaped the history of this great country and changed its course from progress to disaster.
The novel starts with the present conditions prevailing in Pakistan seen through the eyes of a butterfly and a dialogue between the butterfly and an old man.
The symbols are too obvious to make out about the real personalities being discussed. The novel takes the reader into the golden age of tranquillity and a remarkable era of peace and progress in the newly created Islamic Republic of Pakistan, which gradually has been reduced to a graveyard of unfulfilled promises and unrealised dreams.
Fakhar faced many hardships in Gen Ziaul Haq's times when his books were banned as he was the frontline crusader of 'Bhuttoism'. PPP's founding Chairman Zulfikar Ali Bhutto has always been a fixation and a mentor to Fakhar since his boyhood. Fakhar Zaman is the author of 40 books in Punjabi, Urdu and English. His Punjabi novels and poetry have been translated into several languages of the world and are taught at postgraduate level in different countries.
PhD and MPhil theses have been written on his Punjabi writings in India. Five of his Punjabi books, including his modern classic novel 'Bandiwan (The Prisoner), were banned, taken away from bookstores and burned publicly by Gen Zia's government back in 1978.
Curtsey:The News, Friday, May 15, 2015

Reviews of an authentic account of a Punjabi village and the first sizeable document about the historical and revolutionary Sikh National College
By Nadir Ali
Vichchoray da Dagh
(Punjabi)
By Dr Shamsher Singh Babra
Publishers: Wichaar
Publishers, Virginia
Price: Rs 400
Pages: 322 (HB)
Email: wichaar@wichaar.com
Unblossomed Bud
A Saga of Intellectual Rebels
Sikh National College Lahore 1938-1947
By Dr Shamsher Singh Babra
Publishers: Five Rivers
Publishers Inc. Washington
Price: Not mentioned
Pages: 228
Email: wichaar@wichaar.com
By heart of Punjab I do not mean Lahore, the terribly enlarged heart of Punjab. I mean a "Punjabi village" which by its community life and tradition, language and idiom -- including a farmers and craftsman's working life, vocabulary and folklore -- represents the heart of Punjab.
Dr. Shamsher Singh Babra is a renowned economist, has been a Divisional Head at the World Bank, a visiting fellow at Oxford, a consultant at the UNO and has appeared as an expert at the British House of Lords. His Punjabi book, Vichchoray da Dagh, is about Chotian Galotian, his native village in Sialkot at Gujranwala-Sialkot district border where he lived until his graduation from Sikh National College Lahore 1947. Unblossomed Buds, his other book in English, is the first sizeable document about the historical and revolutionary Sikh National College. It is also the key to Vichchoray da Dagh, which is arguably the best book written about a Punjabi village with the ability to thrill and move its readers to tears.
The Punjabi village -- as my generation born in the nineteen thirties, or the author's, born in the twenties knew it -- is almost dead now. Punjabi village died without anyone writing its obituary or, as in this case, its elegy. It is a historical document because, with an economist's discipline, the distinguished doctor has collected data from fellow villagers all over the world.
Truly, the book has many authors like judge Bhagat Singh, a writer himself, whose detailed account appears in the book. Diwan Singh's life account -- a revolutionary who was sentenced to "Kala pani" and was shot dead by the Japanese in 1944 -- has been included as a distinguished son of the village. The book is many things at the same time -- it is a poetic and scholarly account, is gossipy at times and at places reads like a lover's lament. Sometimes, it appears disjointed but, to another villager like me, the slips are as important as the scholarly observations.
A famous book Punjabi Century by Prakash Tandon appeared in early nineteen sixties; later it turned into a trilogy and appeared as Punjabi Saga and became popular because of some vignettes of Punjabi rural and city life. It was the author's autobiography who ultimately became the boss of Lever Brothers India and a denizen of Bombay. Where that book gave only some bits and pieces of life in a Punjabi village, Dr. Babra has created a brief compendium of the life in a Punjabi village. Every aspect of life -- cultural, social, economic, tribal, religious, historical, agricultural, scandalous, political and memorable -- has been covered. The village map and period photographs have also been included. The village in 1946 had a population of 3000, much larger than an average Punjabi village in mid-century, with an area of 1175 acres, averaging 10 acres per household. There were 1050 acres under plough. The ownership was 75 percent Sikh Jats, 7 percent Sikh Ramgarias ( carpenters), 12 percent Muslim Jats, four percent Muslim Arains, one percent Khatri Sikhs and a Kashmiri who was an oilmaker/cotton carder (Teli). The population was 52 percent Sikhs, 39 percent Muslims, seven percent Christians, two percent Hindus. Dr. Babra has many other statistics -- giving the number of wells, village ponds and land covered by passages, ponds and village commons.
The ownership history by castes and by non-agriculturalist castes would need another book. But, in its present framework, the book is a unique record of the village which is both typical and atypical.
Nor does it read like a dry record. It is an unputdownable story of the daily life in the village that reads like a novel; the stories of various feuds, fights and fairs in the village with each character so vividly recreated that it literally comes alive.
I have suggested that Unblossomed Buds, published many years earlier, is a key to Vichchoray… Being a student of the Sikh National College explains how the author reached the heart of Punjab. Sikh National College, in its brief life of ten years, indeed represented the political heart of Punjab -- nationalist, leftist and secular. It reluctantly kept the word Sikh in its name for reasons of funding that came from Sikh donors. The tragedy of the Sikh community is also reflected in this college's history. Its principal Niranjan Singh was the brother of famous Master Tara Singh. But, unlike his elder brother, Niranjan Singh was a secular, pro-Congress nationalist.
The college was founded by a group of pro-Congress and anti-Akali, left-inclined teachers from Khalsa College Amritsar. Thus the history of this college, its faculty and alumni, is a missing chapter from the history of Punjab. Muslims and majority of Sikhs will not accept this version of Punjab's history; all the more reason why this chapter becomes central.
Dr. Babra in the last part of the book looks like a partial witness of the partition events in Lahore, mainly because we have mostly read the accounts written on our side. He cannot be blamed; having been arrested on a false murder charge in early 1947 in the midst of pre-partition riots and having lost his village, his entire impressionable memories and possessions with the partition. He was released from this predicament as luckily the habeus corpus petition was heard by Justice Teja Singh of Lahore High Court. This account can be called partial only in retrospect. The sad partition chapter forms only a footnote to the book but is very significant. It is an accurate and truthful account of a man so terribly hurt by the events of 1947. We rarely find such accurate eyewitness accounts from such unimpeachable sources.
The account of pre-partition Lahore and of the wonderful but forgotten history of Sikh National College is given at length. The book project was conceived at an old boys' get-together in 1992 to honor late Prof. Kishen Singh, famous for his leftist/rational interpretation of the Granth Sahib. Dr. Babra travelled all over the world to collect accounts of the small, one hundred in all, surviving members of the faculty and old students. Dr. Babra is a man possessed; possessed above all by love, the essence of the teachings of Guru Nanak.
One small non-Sikh alumni Ranjit Nainwala's case is an interesting but typical case. He was thrown out of the famous Holkar College Indore of Central Province (now Madhya Pardesh) on charges of seditious activities. He knocked at Prof. Niranjan Singh's door who, through personal contacts in the University of the Punjab, got permission to admit him when no other college in the whole of India accepted him. In the author's words "Ranjit and many such students had become charged with the spirit of freedom: Mohan of Mahlpur, Raghbir Basi and Man Mohan Singh were among them". So was our Prof. Sharif Sabir, who has not been mentioned in the book. Prof. Sharif Sabir who is one of the best scholars of Punjabi language famous for his editing of Heer Waris Shah and many other Punjabi classics also went to Sikh National College. He was the student of famous Prof. Pritam Singh.
The last chapter of the book is the most significant. Most of us have not read many non-Muslim accounts though these abound in English books published in the West and in India. This is a very painful account. The point of view is naturally of a non-Muslim living in Lahore and his village until after partition.
Unfortunately, Unblossomed Buds is not available in Pakistan. Vichchoray da Dagh is available at the Sahiwal address of Wichaar Publishers courtesy Prof. Manzur Ejaz and Dr. Shahid Amjad, formerly of World Bank, and now founder and head of the Lahore School of Economics. One hopes Dr. Shahid Amjad will arrange their availability and distribution in Pakistan. The launch of the first book was arranged at Lahore School of Economics in November 2008. That is how one got hold of the two books as gifts from the author.
Ch. Anwar Aziz, formerly a minister of Mr. Bhutto's government, arranged the author's first post-partition visit to his village, where thousands turned up to greet him. Dr Babra's father's house still stands. The author paid for the rebuilding of the Gurudwara which stands as a monument to the visits of 4th and 8th Guru of the Sikh religion to the village.
The Sikh National College faculty included besides Principal Narinjan Singh, Professor Kishan Singh, Karter Singh Duggal, the famous writer and the famous Prof. Pritam Singh who died recently. Sharif Sabir and thousands of others were taught and inspired by them. Each member of the faculty was a gem of commitment and knowledge. Other colleges in Lahore had their strengths. Government College produced the ICS class and ruling elite of both the Punjabs, DAV college was a bastion of Hindu nationalism, Islamia College was a centre of rising Muslim nationalism where many poor Muslims of Punjab found shelter. Dyal Singh College was a left-leaning college. But Sikh National College was the heart of Indian Punjabi secular nationalism and leftist political ideology.
Among its alumni, majority of whom were Sikhs but not so by design, were Prakash Singh Badal, later chief minister of East Punjab and many other politicians, members of legislative assembly of Punjab. Many prominent entrepreneurs and scholars are spread all over the world. Dr. Babra contacted each one of them to record their memories. This long list of old faculty and alumni appears at the end of the book.
The News:Literati: Sunday,June 27,2009
An outstanding addition
Sangry has brought a fresh lingual and literary perspective and the current issue is a testimony to that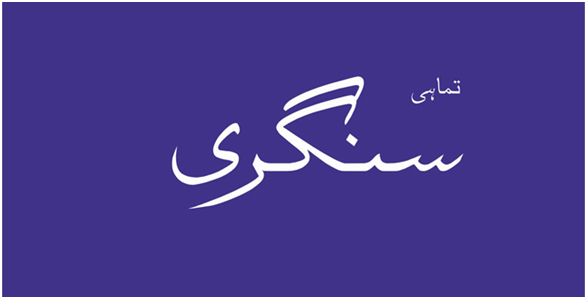 Punjab, the land of Harrappans, was called Sapat Sindhu in Rigveda (c. 1700-1100 BC; the first extensive composition to survive in any Indo-European language). Many historians believe that Sapat Sindhu (land of seven rivers) consisted of five rivers of today's Punjab, Sarasvati and Indus. It appears in many Rigvedic hymns, a hymn 2.20 is such a poetic read: "He, who killed the serpent, loosed seven rivers and drove out the cows held by demon of drought". Panini, the most celebrated Punjabi of ancient times, mentioned Waheek as another name for our land in his book Ashtadhyayi (c. 600-500 BC, earliest known works on descriptive linguistics and Sanskrit Grammar). Punjabi linguist Asif Khan (1929-2000) wrote that according to Panini Waheekmeans "the land which is free of any religious extremism".
What does these names tell us about Punjab and why names are so important needs a separate space. But if a word, expression or name is capable of connecting someone to his/her roots, history, heritage or home, those names are much more than hollow sounds and crude alphabetics. There are a few names which had always created an immense sense of security, rootedness, pleasure and longing in me; a simple mention of these words connects me instantly to the land of my soul: Tahli, Jand, Phulahi, Pippal, Vehda, Beri, Kannak, Dudh, Dhol, Luddi, Mahiya, BhaiN, Nikka, Ravi and so many more.
Sangry is one of those names and when I first saw it printed on a magazine cover in 2011, the whole Punjab became alive within me.Sangry are pods/shells of the banyan tree or Jand tree as we call it in Punjabi and nativity of this name was so artistically merged with fertility of the magazine contents that the whole west Punjabi literary landscape became green for a while.
Publication history of Punjabi literary magazines is quite intriguing, full of closures and arrivals. Hira Singh Dard's Phulvãri is considered the first ever Punjabi magazine published from Amritsar in Gurmukhi script in 1924. The pioneer Punjabi magazine in Farsi script is believed to be Joshua Fazal Din's Punjabi Darbãr followed by much acclaimed, Bhola Nath Waris's Sarang. There was a time when each educational institute used to have dedicated Punjabi sections and, in a few cases, complete issues appeared in Punjabi. Government College Lahore's Rãvi even had a regular Gurmukhi script section (which was later removed) and once as student editor in 1972-73, Mushtaq Soofi edited a complete issue of Rãvi in Punjabi.
With the revival of Punjabi Adab by Mushtaq Soofi and the arrival of Sangry, Puncham and Sver, we as Punjabi writers are in safe hands perhaps for the first time in our post partition literary history.
Punjabi magazines have mostly been non-commercial volunteer efforts. Without any institutional support and sponsorships most of these magazines couldn't sustain their publication on regular basis and there is a long list of those which appeared and disappeared from the west Punjabi literary scene.
Under Martial Law regimes when declarations for Punjabi publications were almost impossible Kitãb Larri's (Book Series) were introduced, Rut Lekha in the 1970s was one such effort by then students of Punjab University, Lahore. In later years LehrãN, Punjabi Adab, MaaN Boli, Sver and Puncham kept us afloat with all their inadequate resources and limitations.
Space for a new Punjabi magazine that could bring a fresh lingual and literary perspective was always there and Sangry provided that much needed alternative with its first publication in October, 2011. It was launched as a quarterly and so far nine issues have appeared. It has given a new look to the Punjabi magazine printing and editing. Its editorial team comprising Zaheer Watto, Faisal Jappa and Fayyaz Mighiana is young, committed and scholastic. All three of them are teachers of Punjabi and are serving in different colleges of Lahore and Faisalabad. They are students of Professor Saeed Bhutta whose encouragement and guidance provided them the inspiration for this mighty effort. They are from the heartland of the Punjab and are well connected to both urban and rural literary traditions. They are open, approachable and welcoming.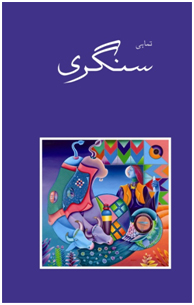 Sangry is printed in paperback with pages count of 150 to 180. It is divided into different literary sections. Essays, poems, folk narrative, short stories, conversations and interviews, novel and Bãr Rang (Colours of the Bar) are the main sections appearing in each issue.
In some issues, a dedicated author section was also introduced where works of fiction writer Jinder, poet Afzal Saahir and Abdul Muqeet Bhatti were appreciated. Current issue has a section dedicated to Saeed Bhutta's folk works. Jaswinder Singh's novel Mãt Lok (People of the world) is being made available to its readers after transliteration. Punjabi translations of global poets like Anna Akhmatova, Seamus Heaney, Ahmad Shamlou, Mehdi Akhavãn-Sãles and Menna Elfyn have also appeared in various issues of Sangry. Masood Khalid's essays on Punjabi classics are a delight to read. Sangry contributors are from all over Punjab and it is giving space to all dialects of Punjabi from Shahpuri to Saraiki.
In a province where bulk of the Punjabi writers and teachers don't bother to buy any Punjabi magazine or book and are always on a hunt to get hold of a free complimentary copy, main challenge for Sangry will be to sustain itself financially on its own. Other magazines in the market have their long standing support system and for these 'outsiders' financial stability will be an uphill task. They have to find an out of the box solution to not only create a new paid readership but also interface directly with those who are passionate about Punjabi especially the youth. They will also have to avoid the curse of inconsistent and irregular publication cycles which have become a trademark of the current lot of magazine printers keeping quality of the published contents supreme.
With the revival of Punjabi Adab by Mushtaq Soofi and the arrival of Sangry, Puncham andSver, we as Punjabi writers are in safe hands perhaps for the first time in our post partition literary history. But as we know it's just a start and looking at the sad history of Punjabi magazines, fears of Sangry supporters are not that misplaced. All depends upon this outstanding Sangry team on how long can they survive and survive gracefully.
Mahmood Awan


The author is a Dublin based Punjabi poet. He may be reached at mahmoodah@gmail.com
Curtsey: The News,July 20, 2014    
 Punjabi magazine brings writers, readers across borders together
The magazine has now started online publications making it possible for readers to access it over the internet.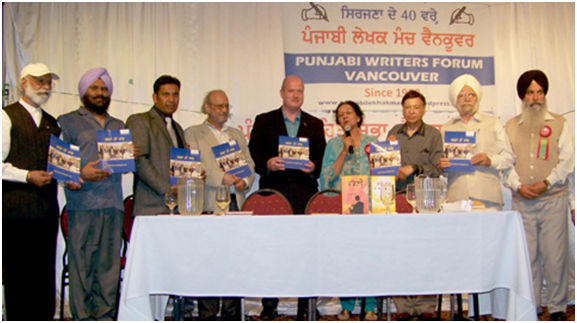 However, the launch of Sanjh magazine, published with common content from Ludhiana in India and Lahore in Pakistan, addressed some of the hurt.
Those who appreciate Punjabi language and literature were a pained lot when India was partitioned.
However, the launch of Sanjh magazine, published with common content from Ludhiana in India and Lahore in Pakistan, addressed some of the hurt. Since 2007, the magazine has become a platform for writers in India, Pakistan and Punjabi NRIs to contribute and read content from across the border.
Published in both Gurmukhi and Shahmukhi, the magazine has now started online publications making it possible for readers to access it over the internet.
"The language is same. Only the script differs. In India we use Gurmukhi, but in Pakistan we use Shahmukhi. Both magazines have similar content, which includes stories, poems and articles from Punjabis in India, Pakistan and even abroad. An issue is published after every three months. All issues can now be accessed on http://www.sanjh.org. Our aim is to transcend all borders for literature lovers," said Manu Sharma Sohal, editor of Sanjh (Ludhiana).
"Sanjh means common. There was no better way to do it than making the magazine online and accessible to all," said Dr Jagtar Dhiman, who is part of the editorial board.
In Lahore, Javed Boota is editor of the magazine. The magazine coordinates on content over mails and phone calls. The magazine is published through the social organisation – Academy of Punjab in North America (APNA), which works for promotion of Punjabi across the globe.

Source: http://indianexpress.com/article/cities/ludhiana/punjabi-magazine-brings-writers-readers-across-borders-together/
Tappa — gift to Punjab's classical music
By Dr Amjad Parvez

Punjab Ki Classiqui Mausiqui

Ko Ata - Tappa
By Ustad Badaruz Zaman
Idara Farogh-e-Fun-e-Mausiqui,
Lahore; Pp 176; Rs 1,000



Tappa has been a form of folk music as well as classical music, to enter into details of, which Ustad Badaruz Zaman had come out with his seventh book on music titled Punjab Ki Classiqui Mausiqui Ko Ata - Tappa published by Idara Farogh-e-Fun-e-Mausiqui, Lahore in 2015. The other books on music by this organisation are three volumes of the famous books Ma'aruful Naghmaat by Nawab Ali Khan and Tuhfatul Hind by Mirza Muhammad Ibn Fakhruddin Muhammad. The book under review has been dedicated to Haji Faiz Ali, Badar's teacher. Tappa as sung in festivities has one line that expresses romance rather loudly by the lover. Without any relevance to the text, a word is added as Qafia before the line of tappa, explains late Aizaz Ahmad Aazar in his submission 'Apas Ki Baat' in the beginning of the book under review. About tappa being a form of classical music, Wikipedia says "Its specialty is its rolling pace based on fast, subtle and knotty constructions. Its tunes are melodious, sweet and depict emotional outbursts of a lover. Tappa was originated from the folk songs of camel riders of Punjab and it was refined and introduced to the imperial court of the Mughal Emperor Muhammad Shah."


Ustad Badar says that Tappa starts at the point when practice for Kheyal form of classical music is at its peak. Singing Tappa is difficult and in order to justify its rendering, it needs untiring, broad ranged, flexible, fast, crisp, unbreakable and tuneful vocals. Besides it, the singer has to have control over tunefulness and rhythm. Tappa singing does not require straight taans, gidda, gamak or dhamaka. It entails use of Khada, Murkis, Khatke, Jhatke, Phande, Baldar and intricate Tans. The contribution of Ustad Badar needs appreciation as he has researched on Tappa as a form of classical music when one can locate some work on Tappa in the forms of folk songs and poetry. Thus he has filled the void.


Tappa's origin is from Punjab and it attracted the centre of Urdu language Lucknow where singers, Nawabs and poets got impressed with its Punjabi language and expressions. This reviewer has written in his forthcoming book 'Melody Singers - 1' that some of the great Punjabi films before Pakistan came into being were made in Calcutta, the center of Bengali culture. Badar says that many poets and maestros of music like Nawab Wajid Ali Shah, Humdum, Sarshaar, Afsos Piya, and many others chose to express Urdu-Punjabi mixture of poetry and music through Tappa. This experimentation was liked generally. Ustad Badar has included some of the Tappa by these maestros in his book. He has given Thumris in Punjabi language separately. For example Punjabi Thumri in Raag Jangla is 'Mujhe Rehnda Tere Kheyal Wei/Mun Maanda Behlaaein, Chin Pal'. Incidentally Thumri's precise origins are not very clear until the fifteenth century. Etymologically, the word Thumri comes from Thumka. In other words it means a nimble beat of the foot or walking with a dancing pace. Generally speaking Thumri means singing and dancing for alluring the beloved.Then Thumr? rose to prominence during the nineteenth century in the Lucknow court of Nawab Wajid Ali Shah. At that time, it was a song sung by courtesans, accompanied by dancers. Ustad Badar has also given lyrics of Urdu-Punjabi mixture in Thumris.


In classical music, the singing from upper body in the three octaves was introduced in Kheyal format by Nemat Khan Sadarang's nephew and son in law Feroze Khan Adarang. Still the dominance of Dhurpad form overshadowed this innovation. Mian Ghulam Nabi Shori came to rescue who was the innovator of Tappa form of singing. He introduced Tappa-Kheyal Bandishes also. Ustad Badar has gone into the details of discussing the lives and works of some of the classical singers specializing in Tappa form of singing. The names are Mian Taj Khan, Mian Ghulam Rasul, Mian Ghulam Nabi Shori, Vidya Dhari Devi, Sudeshwari Devi, Rasulan Bai, Girja Devi, Nidhu Gupta and Qadar Piya. He has given the hereditary family of Nawabs of Awwadh and details of Nawab Wajid Ali Shah in separate chapters (Pages 115-130). Nawab Wajid was one of the Kings besides Mughal Emperor Aurangzeb Alamgir who did not bend before the British influence. Nawab Wajid was the last of the custodians of Lucknow. Ustad Badar uz Zaman quotes Raja Durga Parshad Sandelvi that none other in the history rose to the stature and excellence of promoting various forms of art like Nawab Wajid Ali Shah did.


In the last chapter of the book under review, Ustad Badar few Bandishes of Tappa format like in Raag Khamaj changed to present name by Pandit Bhaat Khande. It is Khadu Sampuran Raag; means six notes in ascend and seven in decent.
Curtsey:Daily Times, July 10, 2015